Therapy dogs comfort hospital staff during Mental Health Awareness Month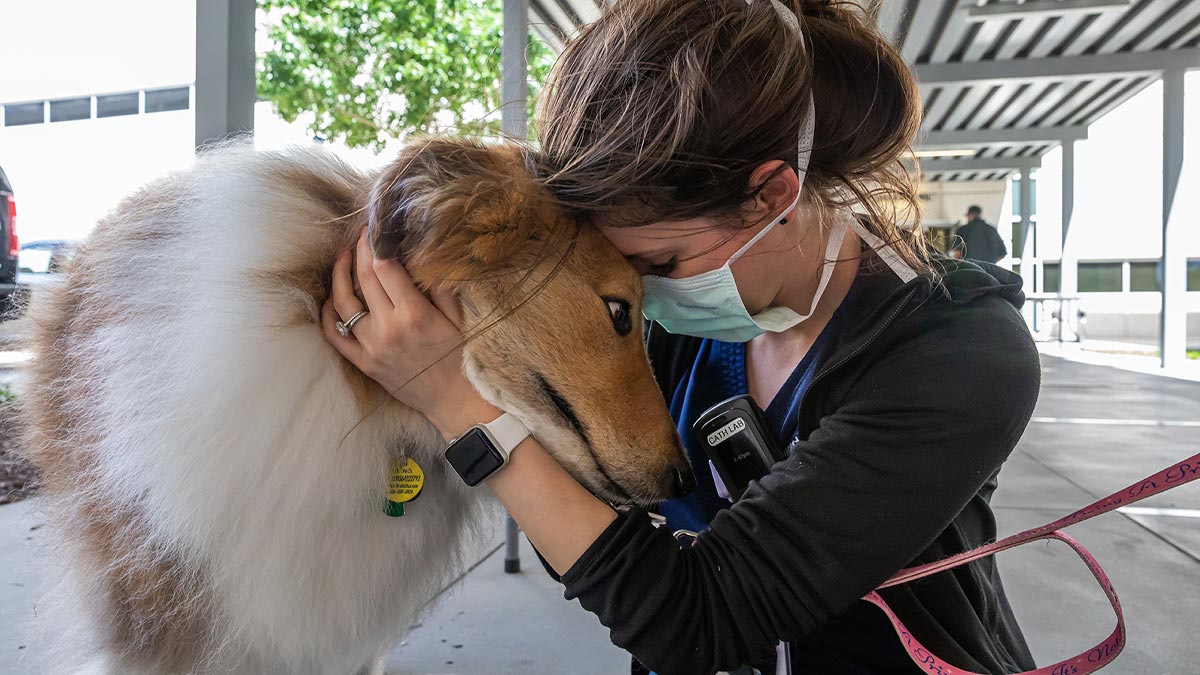 May marks Mental Health Awareness Month, and the UT Southwestern Health System kicked off the month by bringing in therapy dogs on May 1 to support health care workers at William P. Clements Jr. University Hospital.
In the midst of the COVID-19 pandemic, our health care heroes have selflessly dedicated themselves to combating the virus and delivering quality patient care. We are in awe of their resilience and grit. Flip through the photos below for a look at the four-legged friends that visited UT Southwestern and brought smiles to so many faces. Thank you to Heart of Texas Therapy Dogs for participating in this event.
Select an image to begin the slideshow.