UTSW shows gratitude for #GivingTuesday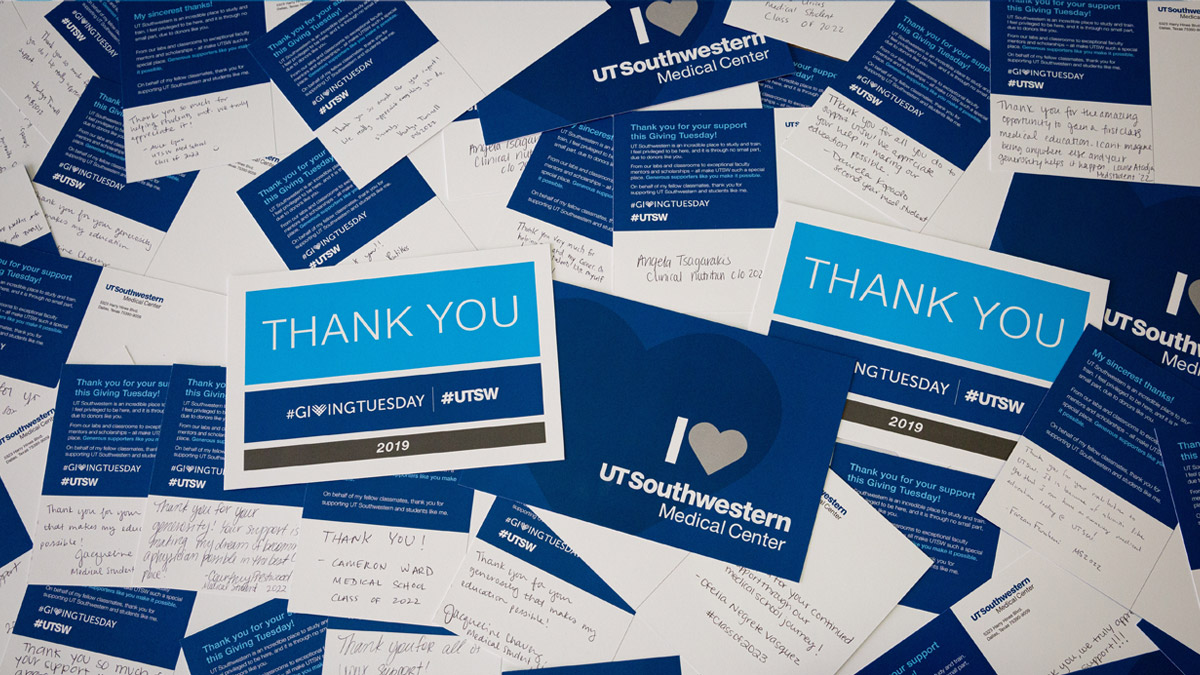 Dec. 3, 2019, marks #GivingTuesday, an international campaign to encourage charitable donations. UT Southwestern's Office of Development and Alumni Relations is using the day as a platform to encourage alumni scholarship giving. To encourage donors to contribute to scholarships in each school, UTSW is providing $30,000 in matching funds during its campaign. Students from the UT Southwestern Medical School, the School of Health Professions, and the Graduate School of Biomedical Sciences showed their appreciation by signing thank-you cards to potential donors. Take part in the campaign here and flip through the photo gallery below to see how UTSW students showed their gratitude.
Select an image to begin the slideshow.