A scene from Commencement exercises for the Graduate School Class of 2019.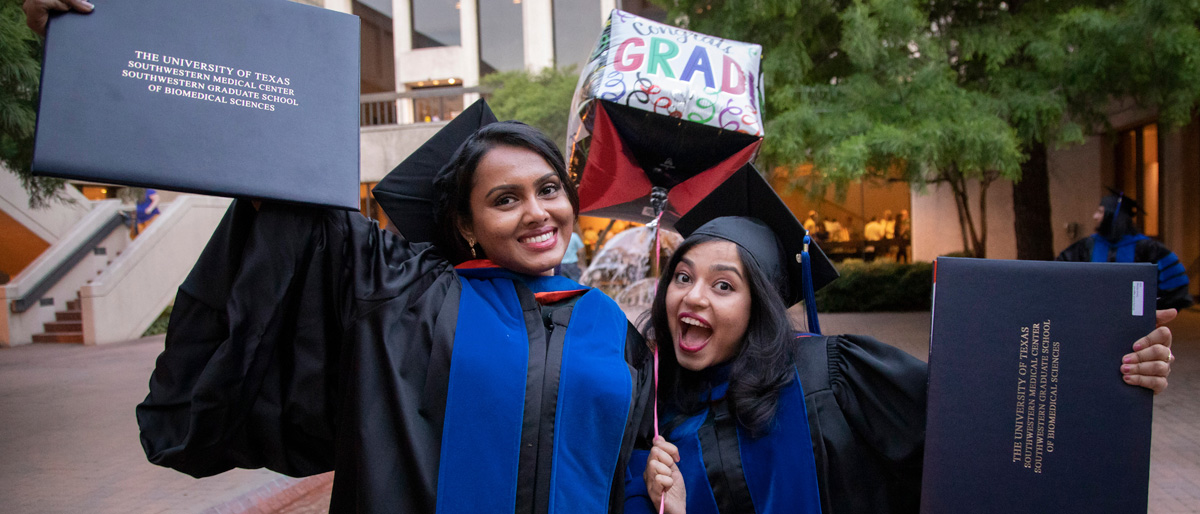 Ceremonies for 93 graduates of the 2019 class of the UT Southwestern Graduate School of Biomedical Sciences were held in Gooch Auditorium on May 23. Dr. Margaret Phillips, UTSW Chair of Biochemistry, delivered the keynote address at Commencement exercises, and Dr. Daniel K. Podolsky, President of UT Southwestern, conferred degrees on the graduates.
Select an image to begin the slideshow.