UT Southwestern Medical Center at RedBird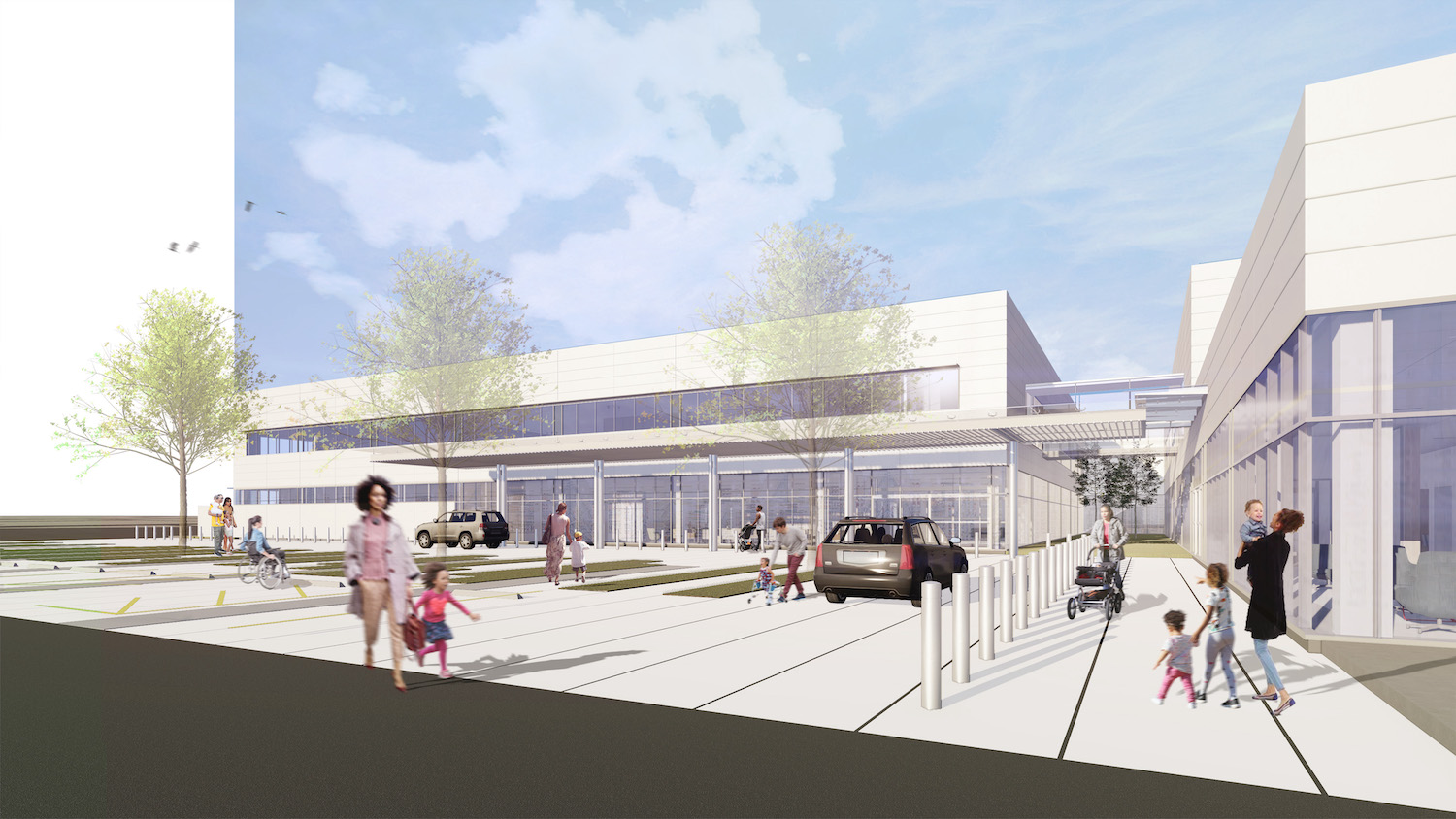 We're taking flight in RedBird
We're expanding in North Texas with the opening of our sixth regional center, UT Southwestern Medical Center at RedBird. We'll see our first patients at the new location in July 2022.
We're transforming a 150,000 square-foot space (a former Sears store) into a state-of-the-art center located in Southwest Dallas County to serve people that live and work in the area. It's also an opportunity to part of the revitalization of RedBird, a historic Dallas landmark.
When patients and physicians choose our RedBird center for care, they can expect a first-class patient experience and medical excellence, combined with convenience of an Oak Cliff location. The center will provide best-in-class health care for primary prevention and wellness, diabetes, heart disease, cancer, neurological conditions, and much more.
Share your RedBird story
"I am very excited about UTSW opening in our area; it will provide quality care to our community."
– Mellasun Duncan, Patient Navigator
More than 1,000 UTSW employees live in the RedBird service area. If you're one of them, we want to hear your story. today@utsouthwestern.edu us with a photo of yourself and your favorite memory, unique characteristics of the area, or your thoughts and feelings about seeing the big UT Southwestern sign across the street. We'll share the stories here or maybe even on social media.
Patient Navigator Mellasun Duncan grew up and lives in the RedBird area, and shared her story with us:
"RedBird is my favorite part of the city – that is why I have never left. I am very excited about UTSW opening in our area; it will provide quality care to our community. When I was a teenager my aunt would allow me to hang out at RedBird Mall on weekends and summers. It used to be the best place to shop and hang out as a teenager and young adult. It saddens me when it started to decline but now, I see it was for a greater call for UTSW and Parkland. We welcome both to our community and look forward to our medical needs being met."
"I can't wait to see more patient care services there, especially in Obstetrics and Gynecology."
– Toshia Lee, Ob/Gyn Education Programs Manager
Education Programs Manager Toshia Lee, from Obstetrics and Gynecology, shared her memories:
"I have lived in and visited the RedBird area all of my life. As a child, the area was all that I knew; it was where three generations of my family shopped, lived, and went for entertainment. My first job was in the RedBird area; I was a cashier at the Sack N' Save grocery store. It was there where I learned how to offer great customer service. Not too far from the old RedBird mall is RedBird Skateland – still is a popular spot to go to enjoy roller skating and a little friendly competition. Great memories! I am excited about the growth happening in the RedBird area. Many thanks to UTSW for bringing the much-needed top notch patient care to the RedBird area. I can't wait to see more patient care services there, especially in Obstetrics and Gynecology."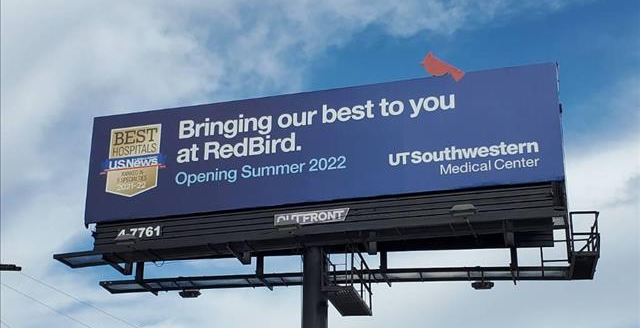 Now hiring
There are still several positions available at RedBird! If you or someone you know is interested in a position, you can easily find available positions:
Visit jobs.utsouthwestern.edu
Under "Keywords," enter "RedBird" (one word)
Click "Search Jobs"
Get to know Southwestern Dallas County
Our service area includes Cedar Hill, DeSoto, Duncanville, Lancaster, along with the Oak Cliff communities in Dallas.
RedBird is about 10 miles south of downtown Dallas.
The former RedBird Mall sits across the street from City of Dallas's District 3, the largest middle-class district in Dallas.
The region's 208 square miles make up 54 percent of the City of Dallas' land mass and 40 percent of the city's population.
UT Southwestern RedBird is part of revitalization of the historic mall that opened in 1975, known as RedBird Reimagined.
The redevelopment aims to create destinations, critical mass, and additional density. Developers are recruiting businesses such as Chime Solutions (which has already created 1,000 living wage call center jobs), building Class A apartments at the Palladium RedBird, and adding the DEC Network, a thriving incubator space for entrepreneurs.
The only Starbucks within a 208 square mile area at RedBird has become the No. 3 performing location in Dallas.
Southwest Dallas County is home to many African American megachurches and educational institutions, including Paul Quinn College, UNT Dallas, Dallas Baptist University, Mountain View College, and Cedar Valley College.
A $2.1 million investment by WellMed Foundation will create a 20,000 square foot senior center across from RedBird, adjacent to the WellMed (Optum) for-profit medical office (affiliated with United Healthcare).