Office of Clinical Research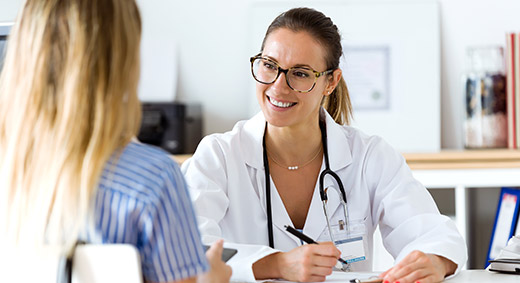 UT Southwestern seeks to harness the ground breaking discoveries in basic research to improve the health and well-being of the population of the DFW area and beyond. As a premier academic medical center with faculty having deep expertise in clinical care and clinical research across a wide array of disease states in patients of all ages, UT Southwestern provides opportunities for research participants and investigators at the UT Southwestern hospitals and clinics and at our affiliates Children's Health Systems of Texas (CHST) and Parkland Health Hospital Systems (PHHS). The Office of Clinical Research (OCR) at UT Southwestern provides the infrastructure to support and promote clinical research, helping UT Southwestern advance the future of medicine.
Goals of OCR
Strengthen the institutional infrastructure and address the operational impediments to the conduct of clinical research through team building.
Create high functioning matrix organizations to address different research-related challenges.
Strengthen communication between UT Southwestern and its affiliates.
Strengthen connections between investigators, community practitioners and the lay public, with community health clinics, and with community stakeholders throughout DFW.
Expand clinical trial and clinical research activities at UT Southwestern.
Educate and empower the various members of the clinical research teams.
Promote collaborations with practitioners at Texas Health Resources, at other academic institutions, and with industry sponsors.
The OCR works closely with Sponsored Programs Administration (SPA), Academic Information Systems (AIS), UT Southwestern Investigational Review Board, and the Offices of Research Administration at PHHS and CHST.
Embedded in OCR
Office of Clinical Research Personnel
The OCRP is a shared infrastructure at UT Southwestern which develops and provides comprehensive resources for the diverse personnel who conduct or support clinical research at UTSW, PHHS, and/or CHST. The Office provides in-person and on-line training for new hires; continuing education and acquisition of new skills and knowledge for existing coordinators; a preceptor program for new hires which also provides updates in training/skills; and a central website for training resources and research-related policies. The OCRP is managed by Allison Beaver, RN.
Office of Clinical Trial Management
The OCTM promotes and supports clinical research activities at all UT Southwestern hospitals and ambulatory facilities and expedites performance site approvals needed to open studies for subject accrual.Performance Site Approval ensures there will be an appropriate level of research credentialing for study personnel, performs an inventory of resources required for submitted protocols, ensures protocol feasibility with respect to subject population and facility resources, performs a high-level review of budgeted facility and technical charges, and coordinates the review of resource utilization across departments/service lines/sites which would be involved in the clinical research. Subsequently, a team of clinical research compliance coordinators and a clinical research compliance analyst insures operational continuity and communication between the clinical research and clinical care teams, and assists with study calendar builds, creation of order sets, and coverage analysis builds. The OCTM assists with segregation of facility and technical chargesinto standard-of-care vs. research, works with hospital billing services to ensure the use of correct research pricing, and monitors completeness and accuracy of patient registration and adequacy of provider documentation in the Electronic Health Record for clinical care and research billing. The OCTM will also review Serious Adverse Events and UPIRSOs and create remediation/prevention plans as needed. It is directed by Ildiko Lingvay, MD as Medical Director.
The CRU provides a controlled environment with trained research staff to support a broad range of research trials. All stages of investigators from early to experienced can access the CRU services for patient facing activities including examinations, consultations, infusions, and physiologic testing and can complement or expand the capacity and capabilities of their research teams with nurses, coordinators, pharmacists, and dieticians. The CRU provides outpatient and inpatient services at UT Southwestern facilities and in-patient services at the affiliated hospitals; Parkland Hospital Health Systems and Children's Health Systems. The CRU also provides trial design and start-up services, implementation, IRB submission, study close-out, monitoring, and auditing. The CRU functions as a hands-on training unit for research staff and works with the Office of Clinical Research Personnel to provide training for new coordinators and refresh and expand the repertoire of skills of more experienced staff. The CRU is managed by John Beaver, M.Ed, MP.
Investigational Drug Services
The IDS is staffed by full-time, research-trained pharmacists and pharmacy technicians who are trained in the research process and available to directly assist investigators for the infusions of investigational drugs and maintenance and dispensing of investigational oral and topical agents. IDS facilities include a clean room with biosafety cabinets for clinical trial drug preparation and a controlled environment for storage. The IDS is managed by: Michael Phan, PharmD.
Office of Community Engagement, Participant Recruitment, & Retention
The OCEPR assists with recruitment planning, cohort identification, training on best practices, and access to research recruitment databases to ensure trial success.The OCEPR will monitor accruals, identify barriers to enrollment, and work to address retention problems. OCEPR services include Feasibility Analysis, Recruitment Planning, Recruitment Budgeting, Informatics Tools for Recruitment, Social Media and Advertising Planning and Execution, Recruitment and Retention Training. The OCEPR is managed by Kathleen Wilkinson, Program Manager.