Highlights in Structural Biology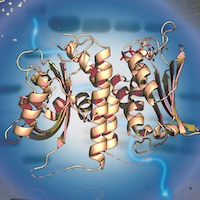 1986 UT Southwestern's structural biology program launched with the recruitment of two faculty members, Dr. Elizabeth Goldsmith, Professor of Biophysics and Biochemistry, and former Professor of Biochemistry Dr. Stephen Sprang.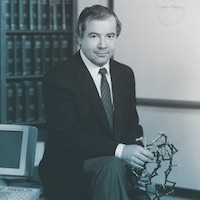 1988 Dr. Johann Deisenhofer received the Nobel Prize in Chemistry in 1988 for using X-ray crystallography to describe the 3-D structure of a protein molecule. This structure helped explain the process of photosynthesis. His prize came the same year he joined UT Southwestern and was based on earlier research in Germany.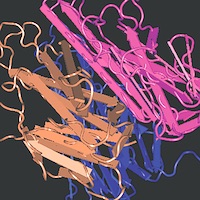 1989 The first protein structure determined at UT Southwestern was tumor necrosis factor, reported by Dr. Sprang and Dr. Michael Eck, a graduate student at the time.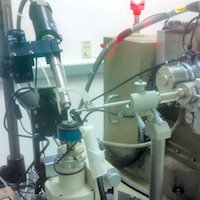 2000 UT Southwestern launched the Structural Biology Lab to enable the use of macromolecular crystallography for research across campus.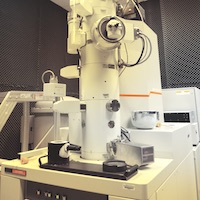 2003 The Department of Cell Biology started using its first cryo-electron microscope. At the time, this model of microscope was so rare that only one other existed in the United States. The complete cryo-EM system was about the size of a Volkswagen Beetle and took 18 months to build.
2016 UT Southwestern launched a $17 million cryo-electron microscope facility with a three-instrument configuration that is the only one of its kind in the world.
Dr. Goldsmith holds the Patti Bell Brown Professorship in Biochemistry. Dr. Deisenhofer, Professor of Biophysics and in the Cecil H. and Ida Green Comprehensive Center for Molecular, Computational, and Systems Biology, holds the Virginia and Edward Linthicum Distinguished Chair in Biomolecular Science and is a Regental Professor.