Multidisciplinary approach of Peter O'Donnell Jr. Brain Institute bolsters UT Southwestern's expertise in neurosciences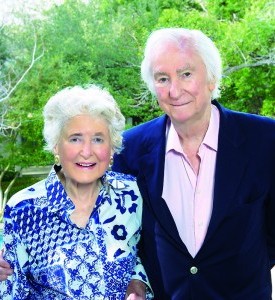 Building upon UT Southwestern's long-standing leadership in neuroscience research and clinical care, a transformative $36 million gift from the O'Donnell Foundation last year led to the creation of the Peter O'Donnell Jr. Brain Institute.
A key strategic priority for UT Southwestern, the Peter O'Donnell Jr. Brain Institute at UT Southwestern is weaving together basic and clinical neurosciences efforts across multiple departments, clinics, and laboratories, and identifying collaborative opportunities with other established centers at the university to provide a comprehensive, multidisciplinary approach to research and clinical care in the neurosciences, while educating tomorrow's scientists and physicians. The result will be an all-encompassing initiative dedicated to better understanding the basic molecular workings of the brain and applying these discoveries to the prevention and treatment of brain diseases and injuries.
Simultaneously, through investments in advanced technology and multidisciplinary clinical programs, UT Southwestern is positioning Zale Lipshy University Hospital to provide exceptional care for patients with brain disorders. Ambulatory care will be centered in the James W. Aston Ambulatory Care Center, but will also be provided by physicians located in the Charles Cameron Sprague Clinical Science Building, the Paul M. Bass Administrative and Clinical Center, and Professional Office Buildings 1 and 2.
"The Institute will serve as the umbrella to bring together the Medical Center's advances in basic research and therapeutic care," said Dr. Daniel K. Podolsky, President of UT Southwestern. "The support of the O'Donnell Foundation recognizes that one of the greatest challenges of our time is brain-related illness in its various forms. The gift enables UT Southwestern to accelerate progress in injury prevention, novel brain preservation strategies, and restoration of brain function lost by disease and injury."
The Institute builds upon UT Southwestern's extensive expertise in the neurosciences, with a contingent of nationally recognized scientists and significant discoveries in areas ranging from circadian rhythms that control wake-sleep cycles to promising research to find a cure for Alzheimer's disease.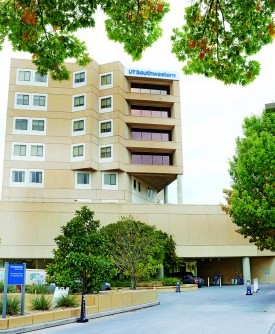 UT Southwestern's clinical leadership includes top scientists and clinicians covering the full range of brain injuries, neurodegenerative diseases, depression and psychiatric disorders, migraines, and spine, nerve, and muscle diseases. Others include voice specialists, rehabilitation experts, and neuroimmunologists, plus numerous basic and translational scientists in cellular and molecular neuroscience, neurobiology, regenerative medicine, neuro-engineering, imaging, and genetics.
"UT Southwestern's enormous talent in neuroscience and neurotechnology provides an important opportunity to invest in this critical field," said Peter O'Donnell Jr. at the time the Institute was announced. "The Medical Center consistently tackles some of the most difficult scientific challenges with enormous success, benefitting patients today and patients for generations to come. I have every confidence that the field of neuroscience will make great strides at UT Southwestern. I look forward to seeing the next discoveries that are made, and meeting the next extraordinary scientists and researchers who will be recruited to the Brain Institute."
Peter and Edith O'Donnell believe that talent is the driving force that has helped build a great academic medical center in Dallas – talent that will grow it even further in the future. The O'Donnell Foundation has supported some of the most important research undertaken at UT Southwestern. In the 1980s, the O'Donnell Foundation provided funds to support the research of Nobel Laureates Drs. Joseph Goldstein and Michael Brown. The Foundation continues to support the work of all five Nobel Laureates and the many members of the National Academy of Sciences and the National Academy of Medicine with roots at UT Southwestern. To help ensure financial support for UTSW to train and mentor the next generation of medical scientists, the O'Donnell Foundation created the Endowed Scholars in Medical Science.
The Peter O'Donnell Jr. Brain Institute is organized into the following major service lines that integrate basic and translational research with clinical care, while also offering opportunities to educate and train future caregivers:
Acute Brain Injury: Covers traumatic brain injury, brain tumors, and cerebrovascular disease.
Neurodegenerative Diseases: Covers Alzheimer's, memory, and cognition diseases; movement disorders; neuroimmunology and multiple sclerosis; and other neurodegenerative diseases, such as Lou Gehrig's (ALS), Huntington's, and Parkinson's diseases.
Functional and Developmental Diseases: Covers the Center for Depression Research and Clinical Care and psychiatric diseases; epilepsy; autism and developmental disabilities; a new sleep and circadian center; headache and pain-related diseases; neurogenetic disorders; systems neuroscience; and cellular and molecular neuroscience.
Spine, Nerve, and Muscle: Covers the Spine Center; muscle disorders; otolaryngology and the Clinical Center for Voice Care; nerve disorders, ophthalmology; and orthopaedics.
The O'Donnell Brain Institute will tap into institutional technology centers such as the Advanced Imaging Research Center, and Lyda Hill Department of Bioinformatics, and the Whole Brain Microscopy Facility. The Microscopy Facility features two TissueCyte 1000 microscopes that are the only ones of their kind in Texas, and among just a handful in existence worldwide. The microscopes will be used in traumatic brain injury and neurodegenerative diseases research.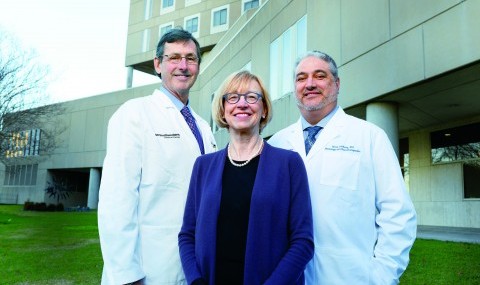 The Institute also will coordinate clinical, translational, and basic science research programs involving multiple disciplines in the areas of neurodegeneration, neuromodulation, neurorepair, and neuro-oncology. The following UTSW centers, among others, will be central to these collaborative efforts:
UT Southwestern's Texas Institute for Brain Injury and Repair, a state-funded initiative to promote innovative research and education, with the goals of accelerating translation into better diagnosis and revolutionizing care for millions of people who suffer brain injuries each year. The Center, led by Dr. Hunt Batjer, Chair of Neurological Surgery; Dr. Mark Goldberg, Chair of Neurology and Neurotherapeutics; and Dr. Kathleen Bell, Chair of Physical Medicine and Rehabilitation; recently initiated one of the first concussion registries in the nation, CON-TEX, for student athletes aimed at improving treatment.
The Center for Depression Research and Clinical Care, led by Dr. Madhukar Trivedi, was established with a $5 million lead gift from the Hersh Foundation last year. The Center combines basic research, translational clinical genetics research, functional brain imaging, and treatment of patients of all ages for depression, bipolar disorder, and related conditions, with a special focus on resistant, chronic, or recurrent depression. Dr. Trivedi is also Professor of Psychiatry and Chief of UT Southwestern's nationally recognized Division of Mood Disorders.
The Robert D. Rogers Advanced Comprehensive Stroke Center, the only stroke center in North Texas with joint certification by The Joint Commission and American Heart Association/American Stroke Association as an Advanced Comprehensive Stroke Center. The Center's world-renowned team of neurosurgeons uses advanced surgical and imaging techniques to treat stroke patients.
The Alzheimer's Disease Center, directed by Dr. Roger Rosenberg and funded by the National Institute on Aging, evaluates patients and conducts scientific investigation into brain changes associated with healthy aging, mild cognitive impairment, Alzheimer's disease, and other cognitive disorders, such as frontotemporal dementia. The work of Dr. Rosenberg, also Professor of Neurology and Neurotherapeutics, and Physiology, includes efforts to create the first Alzheimer's vaccine.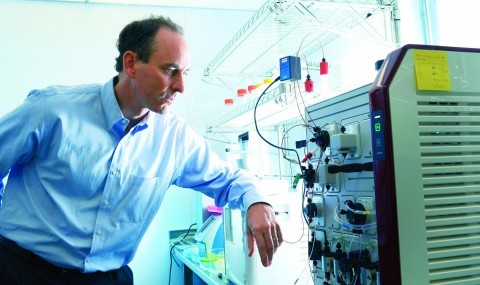 The Center for Alzheimer's and Neurodegenerative Diseases, directed by Dr. Marc Diamond, was created in 2014 to find therapies to cure or halt the progression of dementia and related disorders. A therapeutic antibody co-developed by Dr. Diamond, also Professor of Neurology and Neurotherapeutics, is now entering clinical trials for treatment of dementia.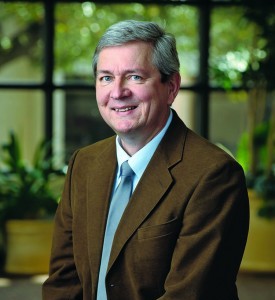 The Center for Translational Neurodegeneration Research, led by Dr. Joachim Herz, currently focuses on the study of apolipoprotein E (ApoE) receptors, which affect how strongly nerve cells interact with each other. When mutated, these receptors correlate with Alzheimer's disease. Dr. Herz is also Professor of Molecular Genetics, Neurology and Neurotherapeutics, and Neuroscience.
The Annette G. Strauss Center for Neuro-Oncology, led by Dr. Bruce Mickey, serves as the cornerstone of UT Southwestern's Neuro-Oncology Program. This effort focuses on improving treatments and researching tumors of the central nervous system, including benign and malignant brain and spinal-cord tumors. Dr. Mickey is also Professor and Vice Chair of Neurological Surgery.
The Center for Autism and Developmental Disabilities, a collaboration between UT Southwestern and Children's Medical Center, is led by Dr. Carol Tamminga, Chairman of Psychiatry. The Center is a comprehensive, multidisciplinary clinic offering evaluation and diagnosis alongside the latest research efforts in autism for individuals up to age 21.
All of these efforts, as part of the new Peter O'Donnell Jr. Brain Institute, aim to advance our understanding of brain diseases and injury – from causes to investigation of potential new therapies. The ultimate goal is to improve treatment or, better yet, prevent such illnesses and injuries from ever occurring.
###
Dr. Batjer holds the Lois C.A. and Darwin E. Smith Distinguished Chair in Neurological Surgery.
Dr. Brown, Director of the Erik Jonnson Center for Research in Molecular Genetics and Human Disease, is a Regental Professor who holds the W.A. (Monty) Moncrief Distinguished Chair in Cholesterol and Arteriosclerosis Research, and the Paul J. Thomas Chair in Medicine.
Dr. Bell holds the Kimberly-Clark Distinguished Chair in Mobility Research.
Dr. Diamond holds the Distinguished Chair in Basic Brain Injury and Repair.
Dr. Goldberg holds the Linda and Mitch Hart Distinguished Chair in Neurology.
Dr. Goldstein, Chairman of Molecular Genetics, is a Regental Professor who holds the Julie and Louis A. Beecherl, Jr. Distinguished Chair in Biomedical Research, and the Paul J. Thomas Chair in Medicine.
Dr. Herz holds the Thomas O. and Cinda Hicks Family Distinguished Chair in Alzheimer's Disease Research.
Dr. Mickey holds the William Kemp Clark Chair of Neurological Surgery.
Dr. Podolsky holds the Philip O'Bryan Montgomery, Jr., M.D. Distinguished Presidential Chair in Academic Administration, and the Doris and Bryan Wildenthal Distinguished Chair in Medical Science.
Dr. Rosenberg holds the Abe (Brunky), Morris and William Zale Distinguished Chair in Neurology.
Dr. Sweeney holds the Townsend Distinguished Chair in Research on Autism Spectrum Disorders.
Dr. Trivedi holds the Betty Jo Hay Distinguished Chair in Mental Health.