The Dallas Heart Study at 15 years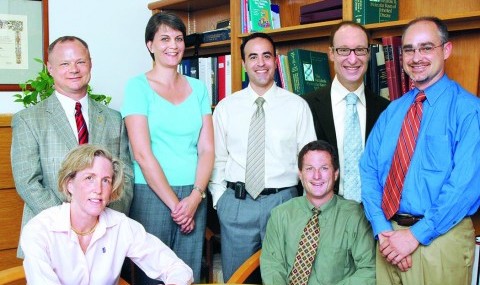 Ongoing epidemiology study has yielded a plethora of research and a much-heralded new class of cholesterol drugs
Six thousand participants, 200 published papers, two genes associated with fatty liver disease discovered, one breakthrough drug class – those impressive numbers add up to the Dallas Heart Study, a landmark investigation begun at UT Southwestern Medical Center 15 years ago.
Dr. James de Lemos, Professor of Internal Medicine at UT Southwestern, called the Dallas Heart Study, "one of the most significant medical events of this century in North Texas and perhaps the most far-reaching. The results of this study are transforming cardiovascular risk factor identification and management, and leading to better prevention of heart disease across the nation."
It all began in 1999 when Dr. Helen Hobbs, now Director of the Eugene McDermott Center for Human Growth and Development and Professor of Internal Medicine and Molecular Genetics, sat down with two colleagues, Dr. Ronald Victor and Dr. Jonathan Cohen, to design a population-based study that would launch the next year and provide new insights into heart disease.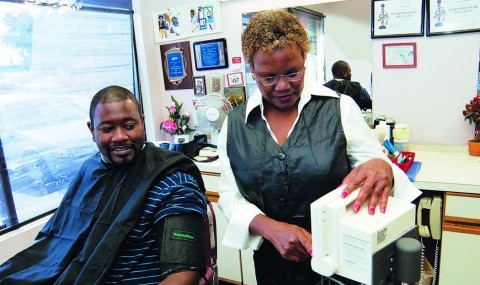 The scientific world was about to encounter an explosion of information about the human genome, but that genetic information would not be useful in a vacuum. "We knew that we were going to be able to sequence everybody's genome, but what was going to limit the speed of our work was developing a well-characterized population to be able to test our hypotheses," said Dr. Hobbs.
With funding from the Donald W. Reynolds Foundation, the three colleagues designed a high-yield epidemiology study for the 21st century.
The study would collect extensive health information on 6,000 participants, 3,500 of whom had multiple imaging studies and blood samples taken to determine levels of circulating lipids and proteins. Data would include participant and family medical histories, socioeconomic data such as access to health care, and psychosocial information such as beliefs about diabetes. The study they designed deliberately oversampled African-Americans, a demographic group for which heart disease is a particular problem.
Several hundred laboratory tests would be performed on blood and urine samples, and sophisticated imaging would include dual-energy X-ray absorptiometry (DXA) scans to determine bone mineral density and cardiac electron beam computerized tomography (EBCT) to measure calcium deposits in coronary arteries. The bar was set extremely high.
"Dr. Hobbs insisted from the beginning that we use the very best technology available," said Dr. Cohen, Professor of Internal Medicine, and with the Eugene McDermott Center for Human Growth and Development.
And, crucially, genomic DNA would be isolated from the blood, and extensive genetic profiling would take place. The Dallas Heart Study thus would provide a large database of individuals for whom researchers would have both elaborate "genotype" (genetic sequence) and "phenotype" (actual physical traits) information.
The payoff for all this intensive data collection was almost immediate, as an assortment of researchers began using the data to investigate various hypotheses.
"The Dallas Heart Study has proved to be a powerful resource for defining the genetic basis of human biology and disease, including mechanisms controlling cholesterol metabolism, and will undoubtedly continue to be an engine for discovery for decades to come," said Dr. Daniel K. Podolsky, President of UT Southwestern.
Arguably, the most notable findings from the early years was the work by Dr. Hobbs and Dr. Cohen on a gene that factors into cholesterol control. High LDL cholesterol is associated with heart disease, and the two used the Dallas Heart Study to test a hypothesis that certain mutations to the PCSK9 gene would lead to low levels of circulating LDL cholesterol. They systematically sequenced DNA from study participants with the lowest LDL cholesterol levels, and found three mutations in the PCSK9 gene that caused low levels of LDL cholesterol.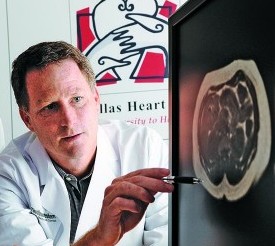 Subsequently, they found a woman who had inherited two PCSK9 gene mutations – one from each parent. This woman had startlingly low levels of LDL cholesterol. Importantly, she suffered no ill effects from her extremely low LDL cholesterol, suggesting that therapies aimed at blocking or reducing the PCSK9 protein would be both effective and safe.
This work led to the development by drug companies of a stunningly effective class of drugs for lowering LDL cholesterol. These drugs simulate the genetic mutations by inhibiting the function of PCSK9. Headlines nationwide last summer heralded the FDA approval of the first two medicines in this new class of cholesterol-lowering drugs
Other published work based on the Dallas Heart Study includes findings that:
Body fat distribution contributes to risk of developing both diabetes and heart disease.
C-reactive protein levels, which are used to predict disease, vary between men and women, and between different races.
Computed tomography (CT) scanning to look for calcium deposits in arteries in the heart can aid in identifying individuals at high risk of heart disease.
A new blood test can detect damage to heart muscle cells, which may help to predict who will develop heart disease in the future.
Women with a family history of heart disease are less likely to change smoking, diet, and exercise habits to lower their heart disease risk than men with such family histories.
Hispanics have a higher risk and African-Americans a much lower risk of developing fatty liver disease, and the identification of two new genetic variants that increase the risk of fatty liver disease.
In 2007, with the benefit of another grant from the Donald W. Reynolds Foundation, the Dallas Heart Study was transformed from a cross-sectional study, or one-time snapshot, to a longitudinal study observed across time, with the execution of Phase II of the Dallas Heart Study.
More than 3,000 of the original participants returned to the clinic. Tests in Phase II included an abbreviated stress test to assess fitness, a neck MRI measuring plaque in the carotid artery, a proton magnetic resonance spectroscopy (MRS) of the liver to measure liver triglycerides, a brain MRI and assessment of cognitive function, and much more.
To date, some 200 studies have been published based on data from the Dallas Heart Study, and the work continues. In 2015, for example, a study in the New England Journal of Medicine found that high-density lipoprotein (HDL) cholesterol function is a better predictor of cardiovascular risk than a simple measurement of quantity.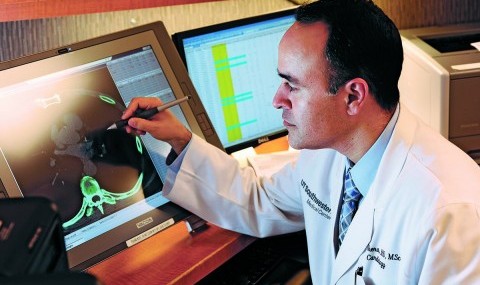 And Phase III of the Dallas Heart Study is in the works, under the direction of Dr. Amit Khera, Associate Professor of Internal Medicine. Dr. Khera is currently leading a series of meetings with key researchers on campus to determine the scientific questions that will be explored in the next phase and the approaches they will use.
"Our general scientific focus currently is on healthy aging, looking at 'preclinical phenotypes,' meaning we will use imaging and sophisticated testing to look at early markers of age-related transitions, with the goal of determining how to best preserve health and modify decline with time," said Dr. Khera.
The landmark Dallas Heart Study will continue to fuel insights into heart disease, liver disease, aging, and more for years to come.
###
Dr. Cohen holds the C. Vincent Prothro Distinguished Chair in Human Nutrition Research.
Dr. de Lemos holds the Sweetheart Ball–Kern Wildenthal, M.D., Ph.D. Distinguished Chair in Cardiology.
Dr. Hobbs holds the Eugene McDermott Distinguished Chair for the Study of Human Growth and Development, the Philip O'Bryan Montgomery, Jr., M.D. Distinguished Chair in Developmental Biology, and the 1995 Dallas Heart Ball Chair in Cardiology Research.
Dr. Khera holds the Dallas Heart Ball Chair in Hypertension and Heart Disease.
Dr. Podolsky holds the Philip O'Bryan Montgomery, Jr., M.D. Distinguished Presidential Chair in Academic Administration, and the Doris and Bryan Wildenthal Distinguished Chair in Medical Science.