Fitness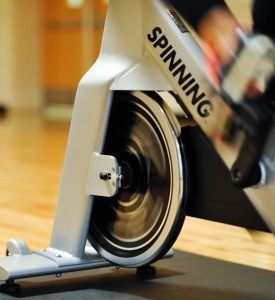 The Group Fitness program of the Bryan Williams, M.D. Student Center offers a variety of courses and services to our members and guests. Cardio, strength, and mind-body courses are offered on an unlimited basis to all members of the Student Center. No prior registration is necessary – simply arrive a few minutes before the scheduled class time to participate.
Our free Group Fitness classes include yoga, spinning, step, Zumba, kickboxing, and more.
Please follow these simple guidelines to reduce your risk of injury:
Arrive to class on time so you can warm up and not interrupt the instructor and classmates.
Please inform the instructor of any special circumstances (e.g., pregnancy, injury, illness) that may influence your ability to participate in a class. The instructor may then alter the program or suggest you avoid an activity.
Proper athletic footwear and attire should be worn in all fitness classes. For some classes, footwear may be removed, but please be mindful of your belongings.