Our programs foster a culture and climate that demonstrates its commitment to diversity and inclusion.
The UT Southwestern School of Health Professions is dedicated to educating diverse students. We believe diverse students add different viewpoints, which creates a robust learning and clinical environment for both the learners and faculty educators. It is our goal to cultivate a learning community where similarities and differences of individuals are valued so that all students can reach their academic potential. Our programs are committed to achieving superior outcomes in student retention and graduation rates. We aim to contribute to a diverse health professions workforce to meet the demands of the rapidly changing health care environment and shifting patient demographics.
Through collaboration with the Office of Student Diversity and Inclusion, we have been able to foster a culture and climate that demonstrates its commitment to diversity and inclusion through the support of intellectual development and community engagement.
SHP Demographics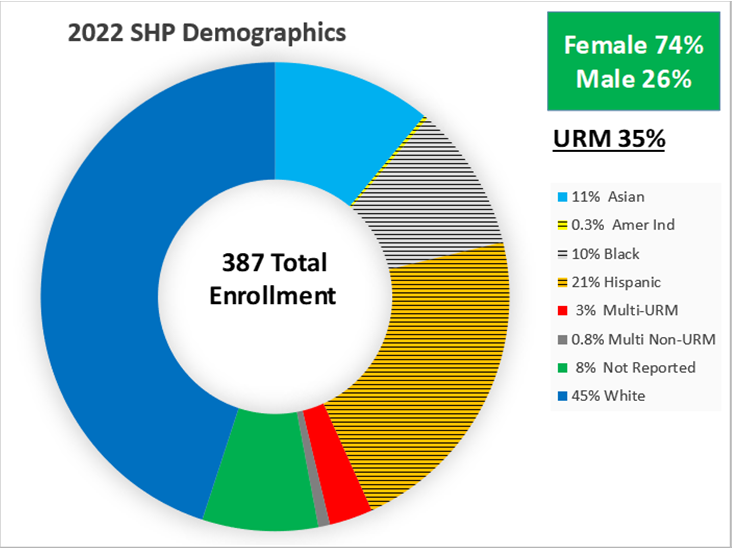 Student Profiles
Johanna Mendoza
Physical Therapy
Patricia Clesca
Clinical Nutrition
Madison Bahe
Physician Assistant
Irum Khan
Physical Therapy
Kellen Weigrand
Prosthetics and Orthotics
Elexis Stephens
Physician Assistant
Student Diversity and Inclusion Programs
Scholarships
Each program offers some scholarship support to qualifying students, please contact your program of interest for further details.
Doctor of Applied Clinical Research Cost
Doctor of Physical Therapy Cost
Master of Clinical Nutrition – Coordinated Program Cost
Master of Physician Assistant Studies Cost
Master of Prosthetics-Orthotics
A Message from the School of Health Professions Associate Dean for Student Affairs and Engagement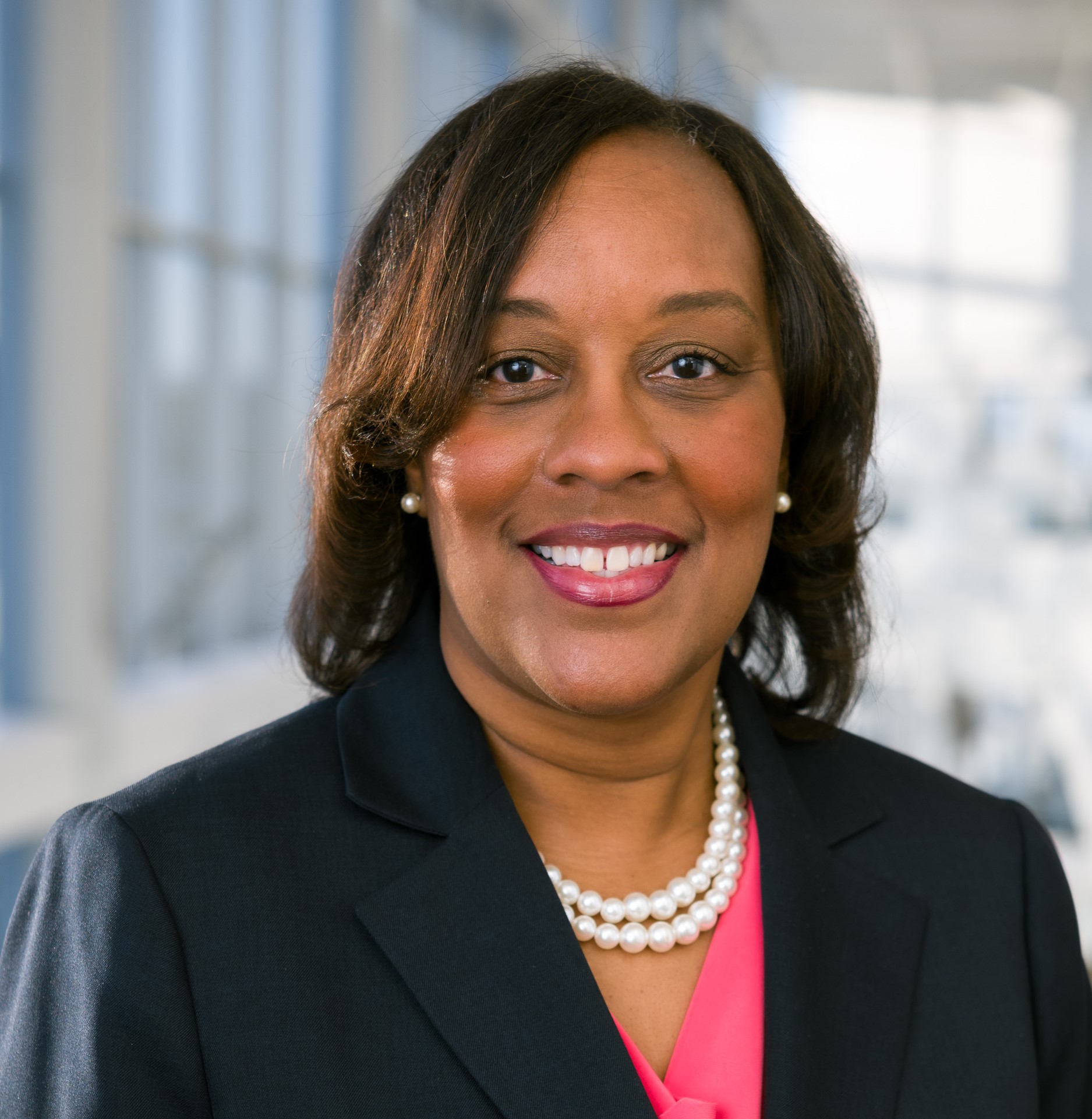 The School of Health Professions is committed to supporting a diverse and equitable learning and working environment that respects and values human dignity. It is our desire that all health profession students feel supported regardless of their racial or ethnic background, gender, religion, age, socioeconomic status, disability, or sexual orientation.
We are devoted to fostering a culture of inclusive excellence in which every member of our academic community can thrive. We are continuing to expand efforts to recruit and retain students from various backgrounds, experiences, and areas of expertise. We believe bringing together educators and students with different lived experiences will position us to train the next generation of culturally sensitive health professionals who are prepared to care for an increasingly diverse society.
Additional campus wide programs, events, initiatives, and resources can be found through UT Southwestern's Office of Student Diversity and Inclusion.