I want all of our prospective and current students to know that we are committed to supporting a diverse and equitable learning and working environment that respects and values human dignity. It is our desire that all health profession students feel supported regardless of their racial or ethnic background, gender, religion, age, socioeconomic status, disability, or sexual orientation. We are devoted to fostering a culture of inclusive excellence in which diversity can thrive for all members of our academic community. We are continuing to develop strategies to increase the recruitment and retention of students, faculty, and staff who are underrepresented in medicine, from varying backgrounds, experiences, and areas of expertise. We believe bringing together educators and students from diverse backgrounds will position us to train the next generation of culturally sensitive health professionals who are prepared to care for an increasingly diverse society.
Carolyn D. Bradley-Guidry, Dr.P.H., PA-C, B.S.N.
Associate Professor, Diversity and Inclusion Officer,
School of Health Professions
SHP Diversity and Inclusion Vision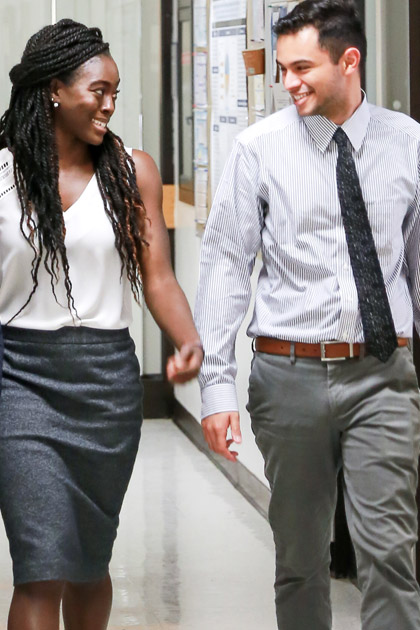 To establish and maintain a positive academic environment in the UT Southwestern School of Health Professions where the similarities and differences of individuals are valued so that all students can reach their academic potential while demonstrating superior outcomes in retention, graduation, and professional certifying exams.
What does this mean for our students?
Student Support

Office of Student Diversity and Inclusion
Professional mentorship from practicing health care providers
Interprofessional Mix and Mingle events for health professions, medical, and graduate biomedical science students
Individual support as needed
Student organizations that address a variety of diversity and inclusion issues

Community Outreach

Participation in community health fairs
Engagement with Pre-Health Professions students

Cross-Cultural Education and Awareness
Cultural Competency Lunch and Learn
Offline and Dine
Unconscious Bias Seminar
Dr. Bradley-Guidry collaborates with department chairs, faculty, and staff to advance diversity and inclusion training and programming. She provides leadership to ensure the SHP fosters an equitable and supportive work environment for faculty and staff that supports professional growth. She represents the SHP in the Office of Student Diversity and Inclusion and serves as a liaison working closely with the Office of Faculty Diversity & Development and the Office of Diversity & Inclusion and Equal Opportunity.