Student Diversity and Inclusion – Medical Student Programs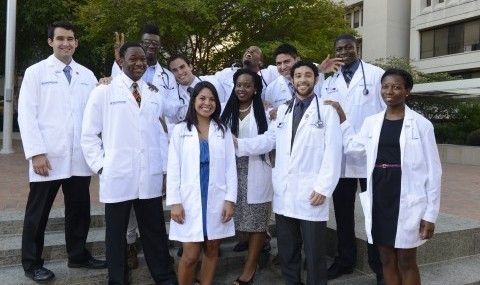 MS1s Welcome Lunch and Ice Cream Social
We gather the new minority students together during their first week of medical school to meet minority faculty and other minority students. We inform the students of available resources. The new MS1s meet the Co-presidents of LMSA and SNMA.
The White Coat Ceremony Family Brunch
The White Coat Ceremony Family Brunch is an opportunity for the Associate Dean to meet and educate the family members of the incoming students on the rigors of medical school. This permits the support system for the student to be well informed from the initiation of medical school on what to anticipate in terms of support.
The Mock Interview Program
The Mock Interview Program is designed to assist students in preparing for residency interviews during the fourth year of medical school. We address communication skills, proper attire, and presentation for their upcoming interviews.
The Minority Physician Mentoring Program
The Minority Physician Mentoring Program is a combined effort provided by minority faculty, alumni, the local chapter of the National Medical Association, the North Texas Latin American Physicians Association, CV Roman Medical Society, and members of the local community to provide minority mentors in every specialty to the students. These mentors permit visits to their practices and communicate about the life of physicians in practice. Mentoring brunches are held twice yearly.
Annual MLK Symposium and Medical Student Community Service Award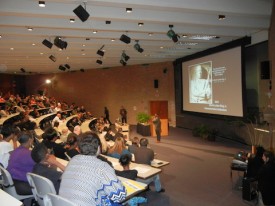 Each year Dr. Martin Luther King, Jr. is honored for his contribution to the civil rights movement. During the symposium, attendees are treated to a dynamic guest speaker and entertainment. Each year during the Symposium, medical students are honored for their significant community service involvement.
Black History Program
The members of SNMA host a Black History Program each year. The students host a program that brings enlighten to the history of past African Americans who have a contribution to medicine. The event includes entertainment as well.
Hispanic Heritage Week
The members of LMSA host a week long Speaker Series each year during Hispanic Heritage Week. The students select members of the medical field that have made a significant contribution to the Hispanic medical community.
Graduation Celebration
To celebrate the major accomplishment of graduation, the minority medical students plan a graduation celebration for the outgoing MS4s. The celebration is planned and hosted by students, and sponsored by the Office of Student Diversity and Inclusion.
Volunteering and Leadership Opportunities
Students have a number of opportunities to volunteer with programs and events that support underrepresented minority groups. The students volunteer for educational or medical programs such as HPREP, Pre-Med Conference, Viva Dallas, Kwanzaa Fest, and United to Serve
Minority Student Organizations
Minority Student Organizations are coordinated and run by the students to focus on their social and academic lives as medical students. We provide support for these organizations to function, in addition financial support for collaboration with the national chapters. The student organizations conduct volunteer activities, bring in speakers, and have social functions to promote the support of the student network.