Global Health Opportunities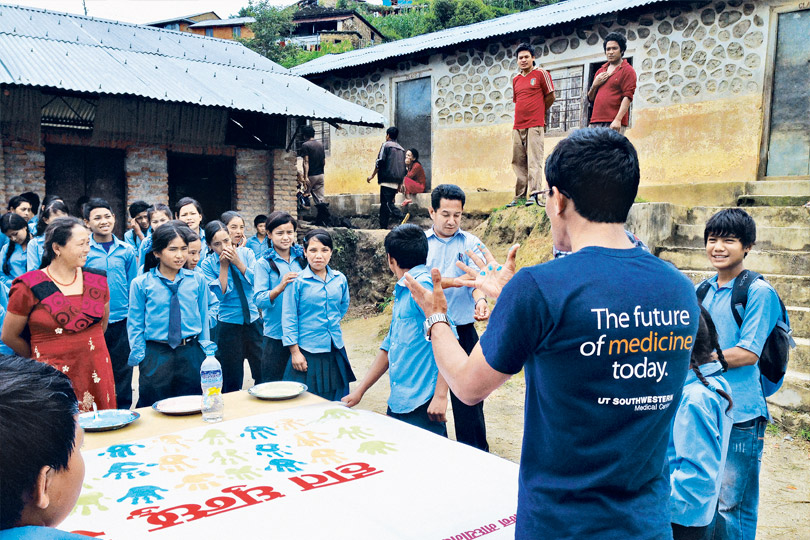 At UT Southwestern Medical Center, we want to ensure that students who seek more expansive venues for their medical education are only limited by their own imaginations. Our faculty offer multiple approaches to facilitating the global health experience, and funding is available to offset a portion of the costs associated with participating in approved programs.
Assistance is available to help students identify opportunities that match their interests and time. Students seeking guidance on planning or participating in a global health experience should contact us. student.globalhealth@utsouthwestern.edu
Credit Programs
We offer exciting and novel opportunities for students to explore global health issues and gain valuable hands-on experience while earning elective credits at clinics and medical facilities abroad.
Students have completed clinical rotations for academic credit on every continent (except Antarctica) through a combination of formal relationships with other facilities arranged by UT Southwestern and ad hoc programs arranged by students and faculty. UT Southwestern is committed to continually expanding offerings of formalized rotations abroad.
Exchange Program
UT Southwestern also has a formal exchange program with the Université Paris Descartes. Students spend six months in Paris completing core clerkships in internal medicine, pediatrics, or Ob/Gyn. Afterward, they spend the remaining six months of the exchange in lesser-developed countries of their choosing.
Non-Credit Programs
Global Health opportunities exist for first- and second-year students through participation in the International Service Learning (ISL) elective, which incorporates student-initiated medical trips with formal evaluation and reflective clinical practice. In addition, preclinical electives available to students include courses in global health and medical Spanish.
Global Health Interest Group
The Global Health Interest Group at UT Southwestern encourages, educates and equips medical students for experiences around the world and promotes dialogue about current issues in global health.