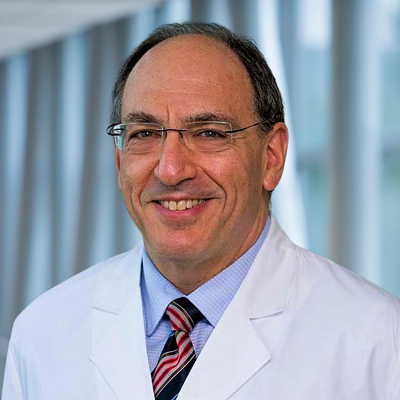 Neil M. Rofsky, M.D.
Professor and Chair, Department of Radiology
Effie and Wofford Cain Distinguished Chair in Diagnostic Imaging
An internationally acclaimed radiologist with specific expertise in body magnetic resonance imaging, magnetic resonance angiography, and translational research, Dr. Rofsky was named Chair of the Department of Radiology at UT Southwestern Medical Center in 2010.
Dr. Rofsky joined UT Southwestern from Harvard Medical School, where he served as Professor of Radiology and Director of MRI at Beth Israel Deaconess Medical Center. While there, he pioneered the development and application of many advanced imaging techniques, including noninvasive magnetic resonance angiography and noninvasive 3-D approaches to measure liver fat and iron within the span of a breath hold.
In addition to leading the Department of Radiology, Dr. Rofsky is also a member of the governing board and Co-Director of Translational Research for UT Southwestern's Advanced Imaging Research Center. Through this appointment, he is working to develop novel approaches to detecting and monitoring prostate, liver, and renal cancers through the use of high-spatial-resolution techniques.
An authority in cancer-related imaging, Dr. Rofsky maintains several active National Institutes of Health grants, and his results have been published in more than 150 scientific journals. He currently serves on the editorial board of the Journal of Magnetic Resonance Imaging and is a member of the board of trustees for the International Society for Magnetic Resonance in Medicine, as well as the Society of Computed Body Tomography and Magnetic Resonance.