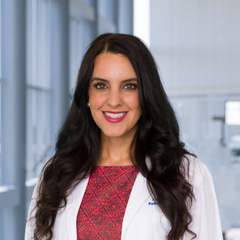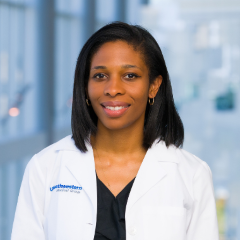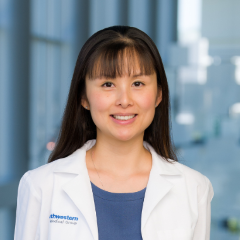 Our Mission
We are committed to fostering a sense of belonging among team members so they are able to proudly bring their whole selves to work without having to sacrifice meaningful aspects of their identity. Through these unique and valuable life experiences, we aim to provide culturally competent care to a diverse patient population, while striving to optimize diversity, equity, and inclusion amongst our residents, staff, and faculty.
In January 2022, Asal Rahimi, M.D., M.S., Associate Professor and Chief of Breast Radiation Oncology Service, was elected as the department's Associate Vice Chair of Diversity, Equity, and Inclusion. In her role, Dr. Rahimi serves as an adviser on issues relating to diversity, equity, and inclusion and will work closely with Quinn Capers, M.D., Professor, Associate Dean for Faculty Diversity, and Vice Chair for Diversity and Inclusion, Department of Internal Medicine, and his group to collaborate on important initiatives to address challenges and opportunities in this area and to share best practices across departments.
Dr. Rahimi formed a committee within the department that includes Chika Nwachukwu, M.D., Ph.D., Assistant Professor and part of both our gynecologic and breast teams, and Nina Sanford, M.D., Assistant Professor and Chief of Gastrointestinal Radiation Oncology Service, as well as 25 staff members from around the department. The team's focus is to develop competencies around diversity, equity, and inclusion, which include professional development, recruitment efforts, and other engagement opportunities.

"Diversity is not just race or ethnicity, but also gender, age, sexual orientation, socioeconomic status, religious and political beliefs, physical beliefs, and life and cultural experiences, among other aspects. We want to have a multicultural and multifaceted population that is unified where anyone who walks through our doors will immediately feel included. With the ongoing global pandemic and other hardships the human race has suffered over the past several years, this emotional aspect remains and will continue to be vital. Ultimately, if the culture of your employees shines through to your patients, it will make an even greater difference in their lives," Dr. Rahimi says.
Demographics