New physician joins Radiation Oncology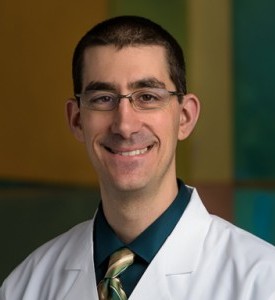 We welcome the arrival this month of David Sher, M.D., M.P.H., as Associate Professor of Radiation Oncology and leader of the department's head and neck team.
A board-certified radiation oncologist, he is currently an active participant in several national committees of the American Society for Radiation Oncology (ASTRO) and is a senior reviewer for the prominent International Journal of Radiation Oncology • Biology • Physics. Dr. Sher has extensive experience in the formal teaching of residents, fellows and postdocs, and has authored numerous papers advancing the field of radiation oncology.
In addition to his clinical responsibilities caring for patients with head and neck cancer, Dr. Sher will be developing a new outcomes research program to help our researchers further characterize the benefits of different types of radiation treatments, including heavy particle therapy. His training at the Harvard School of Public Health, as well as his work at the Dana Farber Center for Outcomes and Policy Research, have made him well-suited for this role.
Dr. Sher will have a secondary appointment in the Department of Clinical Science's Outcomes and Health Services Research Unit, which will enhance collaboration between the Department of Radiation Oncology and outcome researchers throughout the University.
"Dr. Sher's expertise in the field of outcomes study and the comparative effectiveness of state-of-the-art technologies and treatment techniques will be a significant enhancement to our comprehensive radiation oncology program and the Simmons Comprehensive Cancer Center as a whole," says Hak Choy, M.D., Chair of Radiation Oncology.