Grants awarded to Rad Onc faculty
Radiation Oncology researchers have been awarded several grants in recent weeks.
Sandeep Burma, Ph.D., is the recipient of two NIH awards, including an R21 and an R01 grant. The R21 grant is titled, "Augmented homologous recombination asa mechanism of acquired temozolomide resistance in glioblastoma." The goal of this project is to understand how glioblastomas become resistant to a commonly administered drug (temozolomide), and investigate a promising strategy to resensitize recurrent glioblastomas.
The RO1 grant (five years, $1.6 million) is titled "Mechanisms of EXO1 regulation in response to radiation-induced DNA damage."
In addition to understanding how EXO1 is regulated after DNA damage, the Burma lab plans to develop strategies to target EXO1 to improve cancer radiotherapy.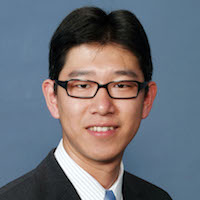 Xun Jia, Ph.D., has been awarded an R21 grant (two years, $463,117) from the National Institute of Biomedical Imaging and Bioengineering (NIBIB) for his project in collaboration with Georgia Tech investigator Dr. Lei Zhu titled, "Explore random sampling for dose reduction and scatter removal in cone beam CT."
"It's for the development of a novel method to simultaneously address two of the most critical problems with cone beam CT: x-ray scatter-induced image artifacts and the high radiation dose given to patients," explains Dr. Jia.
Finally, Ken Westover, M.D., Ph.D., has received Department of Defense funding (two years, $561,420) as an Idea Development Award under the DoD's Lung Cancer Research Program.