Cancer investigators receive major donor-funded grants for combined immunotherapy and radiation research
Neil Desai, M.D., Ph.D., Assistant Professor of Radiation Oncology, is one of two early-career faculty members at UT Southwestern Medical Center to be appointed as a Dedman Family Scholar in Clinical Care, an honor that comes with a $600,000, four-year grant.
The endowment, made possible by the Dedman Foundation, was designed to recruit the most promising physician-scientists to UT Southwestern and to launch their careers under the mentorship of senior faculty and clinical scientists.
Dr. Desai, from California, joined the UT Southwestern faculty in August 2015 after completing a residency at Memorial Sloan Kettering. He specializes in genitourinary and hematologic malignancies. He plans to use the funding to study the interaction of the immune system and radiotherapy in the treatment of cutaneous T-cell lymphoma (a cancer of the white blood cells that starts in the skin), working with Heather Wickless, M.D., M.P.H., Assistant Professor of Dermatology and leader of the cutaneous lymphoma program, and Raquibul Hannan, M.D., Ph.D., Assistant Professor of Radiation Oncology. Dr. Desai also aims to investigate the interaction of hormone therapy and stereotactic body radiotherapy – a precisely targeted radiation therapy – in prostate cancer.
The Dedman award will jump-start his career, Dr. Desai said, adding, "It's nothing short of a transformative gift. It's going to accelerate the pace of discovery and significantly expand the scope of what we can achieve here.
Dr. Hannan also is the recipient of a recent $250,000 grant from the Lupe Murchison Foundation in Dallas.
"It was really generous of them and we want to use it to fund translational studies that will bring new cancer treatments into the clinic," says Dr. Hannan.
Dr. Hannan's research has focused on understanding the immunologic response to radiation therapy. His i-SABR trials, in which patients are treated with a combination of immunotherapy ("i") and stereotactic ablative radiation (SABR), are a significant part of this project but, he says, "we previously lacked the funds to do assays on the patient serums we've collected and generate preliminary data to detail the immune response. This will provide the foundation for that work."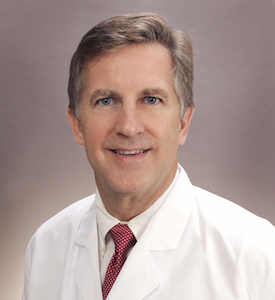 Finally, Robert Timmerman, M.D., Professor and Vice Chair of Radiation Oncology, is the recipient of a $500,000 grant from the Once Upon a Time Foundation to generate preliminary data and perform clinical trials that will combine SABR with an immune-suppressing agent developed here. The goal of this approach is to reliably trigger the so-called "abscopal effect," which is what occurs when a high dose of radiation given to a tumor results in the shrinking or disappearance of other, untreated cancerous lesions in the patient's body.
Although the abscopal effect has been observed for some years now, scientists have not yet found a way to reliably trigger this potentially beneficial side effect of radiation. By studying the precise mechanics of the immune response to radiation therapy, and combining SABR with targeted immunotherapeutics, researchers here hope to dramatically improve cancer patient outcomes.
Dr. Timmerman holds the Effie Marie Cain Distinguished Chair in Cancer Therapy Research.