With CPRIT grant, a new approach for pediatric cancer treatment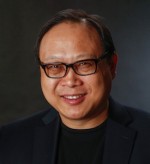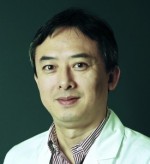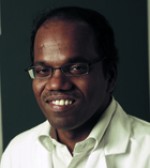 Investigators in the Department of Radiation Oncology were awarded close to $2.7 million in the latest round of funding from the Cancer Prevention and Research Institute of Texas (CPRIT) to study and treat childhood cancer.
Steve Jiang, Ph.D., Professor and Vice Chair of Radiation Oncology and Director of the Medical Physics and Engineering Division, was awarded $900,000 for his project "Pediatric Radiation Oncology with Movie-Induced Sedation Effect (PROMISE)".
Currently, most pediatric cancer patients under age seven receive daily general anesthesia during radiation treatment to ensure that they remain still.
"This is not ideal, as a child can be sedated as many as 30 times in succession, which could potentially have strong side effects, both short- and long-term," Dr. Jiang says.
His proposal to enable non-sedated pediatric radiotherapy utilizes a combination of behavior training and motion monitoring.
Prior to receiving treatment, the young patients will be trained to remain still using video goggles and a game-like system that offers both feedback and rewards. Video feedback has previously been useful for coaching patients' breathing for breast and lung cancer treatments.
Once a child successfully undergoes training and is deemed eligible to receive radiation without anesthesia, they will use the same video goggles to watch a movie of their choice during treatment. A surface coordinate video surveillance system (VisionRT) will be utilized to monitor patient motion and shut off the beam automatically if the patient moves outside of defined parameters.
"The proposed technology has the potential to eliminate the risk of giving continuous multiple episodes of anesthesia to pediatric cancer patients and considerably lower treatment costs," Dr. Jiang says.
Assistant Professor Asaithamby Aroumougame, Ph.D., is co-principal investigator with Hesham Sadek, M.D., Ph.D., (Department of Internal Medicine) of the project "Effect of Chest Radiation Therapy on Cardiomyocyte Turnover," which was funded with $897,570.
"The majority of patients undergoing chest radiotherapy during adolescence and young adulthood develop fibrosis in the cardiac muscle and are six times more likely to develop heart failure," Dr. Aroumougame says.
"We have developed a novel method to study muscle cell turnover in the heart, and using this method we will be able to determine for the first time whether the effect of childhood radiation on the heart results from preventing muscle cell turnover in the heart. Importantly, we have also developed new techniques to protect the DNA of heart muscle cells from the deleterious effects of radiation, which we will systematically test as part of this project."
Associate Professor Benjamin Chen, Ph.D., is co-PI of a $900,000 grant with Yi Liu, Ph.D., (Department of Physiology) titled "DNA Damage-Induced Small Non–Coding RNAs: Mechanism and Their Role in Cancer Development."
"Dr. Liu initially discovered that DNA damage triggers the production of a novel class of small non-coding RNAs (RNAs that do not encode for proteins) that is specifically induced after DNA damage," Dr. Chen says. "The production of this type of small RNAs contributes to the normal DNA damage response and DNA repair. In this study, we plan to study how DNA damage triggers the production of small RNAs and how these small RNAs function to facilitate the DNA repair process. Our studies will establish a new mechanism in the DNA damage response and will potentially lead to identification of new cancer targets and new insights into cancer development."
The three grants are among more than $19.6 million awarded by CPRIT in November to UT Southwestern Medical Center as part of CPRIT's Individual Investigator Research Awards.
Dr. Jiang is holder of the Barbara Crittenden Professorship in Cancer Research.