Education and Training
Educational programs sponsored by the Division of Medical Physics and Engineering emphasize the union of normally disparate fields such as engineering, physics, computational science, and biology, with the ultimate aim of developing safer and more precise treatments for cancer patients. The doctoral degree, residency, and postgraduate certificate programs all heavily emphasize research, with varying amounts of clinical focus, and admission is highly competitive.
Training Programs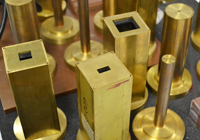 The Medical Physics Residency is a CAMPEP-accredited, three-year program that emphasizes clinical excellence and academic career development in Radiation Oncology Physics. The Residency Program integrates two years of full-time clinical training and one year of research in medical physics. Medical physics residents at UT Southwestern gain uniquely diverse clinical training with access to state-of-the-art technology from nearly every major vendor in the profession and hands-on experience with a full complement of special procedures.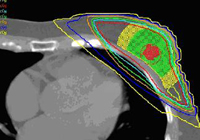 Many of the faculty in our Department advise graduate students enrolled in UT Southwestern's Medical Physics Track. Our faculty are interested in the following research topics: Cloud and GPU-based high performance computing in medical physics and imaging, automatic radiotherapy treatment planning, image-guided radiotherapy, 3D/4D and low-dose and dynamic cone beam computed tomography, Monte Carlo simulation, and tumor tracking and motion compensation in real time.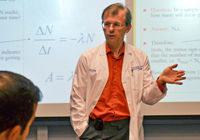 The Division of Medical Physics and Engineering, in conjunction with the UT Southwestern Graduate School of Biomedical Sciences, offers postdoctoral students the opportunity to earn a Certificate in Medical Physics.
Short-Term Training Courses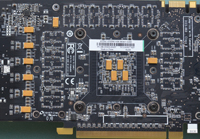 This two-day GPU programming course, taught by faculty and researchers in the Department of Radiation Oncology, is designed to provide the basics of GPU programming with an emphasis on solving problems in medical physics and imaging. Participants will learn CUDA and OpenCL programming as well as code optimization techniques.