Nitin Jain, M.D., M.P.H., Musculoskeletal and Rehabilitation Research
Research Summary
Our research group performs clinical research in the area of musculoskeletal disorders and rehabilitation. Our team specializes in patient-oriented studies that have the potential to directly impact patient care. We also perform outcomes research based on large administrative datasets to inform healthcare policy-making.
Operative vs Non-Operative
Arthroscopic Rotator Cuff (ARC)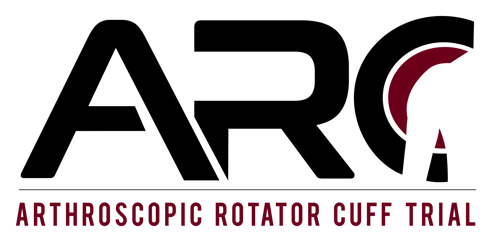 PCORI/PCS-1605-35413, U34AR069201 (U.S. NIH Grant/Contract), NCT03295994, Jain (PI)
Project Manager: Hemangi Dhole
The Arthroscopic Rotator Cuff (ARC) Clinical Trial is an unblinded, 18 site, pragmatic randomized controlled clinical trial of operative versus non-operative treatments for atraumatic rotator cuff tears. Patients will be randomized to either an operative or non-operative treatment regimen. Non-operative and operative interventions performed for this study are consistent with routine clinical standards of care for rotator cuff tears. The main objective is to compare pain and function in patients undergoing operative versus non-operative treatment of atraumatic rotator cuff tears at approximately 12 months of follow-up. Shoulder symptoms accounted for 11.5 million ambulatory care visits in 2010 in the United States and rotator cuff tears are one of the leading causes of shoulder pain and disability. Despite the lack of evidence on operative versus non-operative treatment, there was an increase in surgery as the initial treatment for rotator cuff tears between 2005 and 2012. This lack of evidence has created an increased urgency in the need for research in this area.
Enrollment Report (trial has currently paused recruitment from Mar 2020 due to COVID, recruitment to start at UTSW by Nov 2021)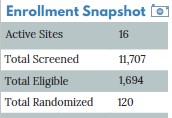 Physical Therapy
Publications
Predictors of Operative and Non-Operative Treatment for Rotator Cuff Tears: The Rotator Cuff Outcomes Workgroup (ROW) Study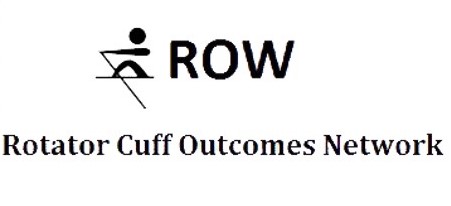 NCT02287090, Jain (PI)
Project Manager: Hemangi Dhole
Rotator cuff tears are one of the most common causes of shoulder pain and account for 4.5 million physician visits and over one quarter million surgeries annually. Evidence-based guidance on optimal diagnostic and treatment strategies for rotator cuff tears is lacking. The proposed study aims to fill these gaps by identifying the prognostic factors which will predict better outcomes of rotator cuff tears of the shoulder, based on both operative and non-operative treatment. The study will also compare outcomes of operative and non-operative treatment of rotator cuff tears and report on the best way to diagnose rotator cuff tears. Subject data collection will occur over 20 years. The duration of the study is expected to last approximately 15 years. Enrollment for this study is now complete. After close-out, the study results will provide insight and information on which patients may benefit more from operative versus non-operative treatment.
Genetic Epidemiology
Genetic Epidemiology of Rotator Cuff Tears (cuffGEN)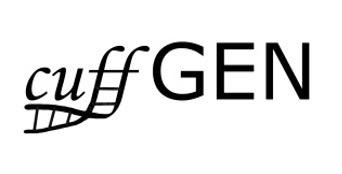 NIH Grant Number R01AR074989, Jain (PI), 09/22/2020 – 08/31/2025
Project Manager: Estefanie Garduno
The CuffGEN study is an observational case-control study to identify associations between genetic variants and rotator cuff tears, fatty infiltration, and optimal patient reported outcomes after surgery or rehabilitative treatments. This is a multi-center cohort study with 8 recruiting sites, including UTSW. The aim is to recruit 2500 patients in addition to utilizing existing patient databases for analyzing and associating patient genotypes with their rotator cuff tear status on their imaging studies (MRIs.)
Genetic Epidemiology of Glenohumeral Osteoarthritis (OAGEN)

Jain (PI) and Khazzam (PI)
Project Manager: Estefanie Garduno
This study will assess the genetic predisposition to glenohumeral OA and glenoid morphology Assessment of genetic epidemiology of glenohumeral osteoarthritis (OA) can lead to recognition of individuals at risk and rehabilitation and pharmacological interventions can be targeted in such individuals.
Central Pain Modulation
Peripheral Nerve Stimulation for Subacromial Impingement Syndrome (PNS for SIS)
NIH Grant, 1R01HD093661-01A1, Wilson (PI), Jain (Site PI), 09/14/18-08/31/23
The Peripheral Nerve Stimulation for Subacromial Impingement Syndrome (PNS for SIS) trial is a multi-site, placebo controlled, double-blinded randomized control trial (RCT), evaluating the use of percutaneous electrical stimulation to reduce shoulder pain. The goal of PNS for SIS is to compare the efficacy of PNS to sham PNS, using an electrical stimulating device. Shoulder pain accounts for 16%. Subacromial impingement syndrome (SIS) is the most common cause of shoulder pain. Many patients with chronic pain from SIS will fail treatment efforts and have longstanding pain. The data collected from PNS for SIS subjects will evaluate the efficacy of a conservative approach to treatment in combination with physical therapy.
Publications
CNTX-6970
EN20-01: A 24-Week Study to Evaluate the Safety and Efficacy of CNTX-6970 in Subjects with Moderate to Severe Knee Osteoarthritis Pain
NCT05025787, Fava (PI), Jain (Site PI), Kasitinon (Co-I), 10/25/21-05/10/23
Project Manager: Mickeah Hugley
A Phase 2 randomized, allocation-concealed, multicenter, placebo-controlled, multi-crossover design will evaluate CNTX-6970, a novel potent antagonist of CCR2 with lesser effects on CCR5, as a new treatment for chronic pain, including painful osteoarthritis of the knee. This multi-crossover RCT allows comparability and assessment of efficacy through repeated exposures within each subject to the active treatment and a control (placebo) in randomized sequence multi-period design study that also includes an active comparator with known efficacy (i.e., celecoxib). Longitudinal assessments of pain- and inflammation-related biomarkers are also included in the study.
Innovative Imaging Techniques
Technology Development for 3D-Shear Wave Elastography and 3-T Magnetic Resonance Scanner (SWE)
Shear wave elastography (SWE) is an ultrasound technology that derives shear wave velocity parametric maps to measure the elasticity of tissues. SWE is clinically accessible to quantify tissue changes induced by trauma, degeneration, healing, or tumors. Studies of the SWE technique have shown promise in preoperative malignancy quantitative assessment for breast cancer, liver fibrosis, and lesions of the thyroid. SWE also has been used to study musculoskeletal disorders, including rotator cuff tears and fatty degeneration. Because the structural parameters predict patient outcomes of operative and non-operative treatments in patients with rotator cuff tears, the SWE technology allows examination of shear wave propagation in anisotropic rotator cuff muscles as well as relatively affordable to less affluent providers. SWE shows great potential to provide accurately and quantitatively point-of-care assessments in outpatient clinical settings to examine the musculoskeletal deterioration, healing progress, and treatment outcomes.

Study Team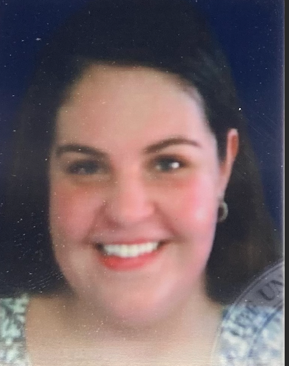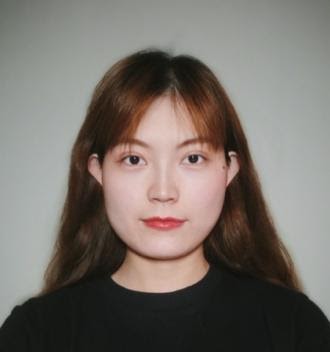 Lichen Du
Biostatistical Consultant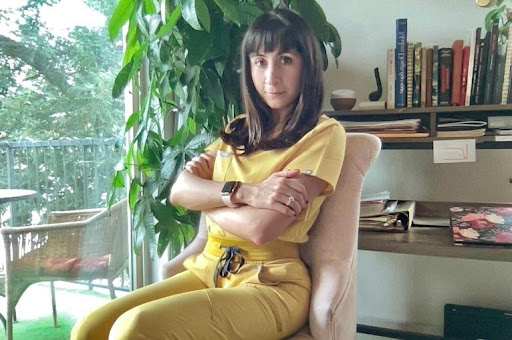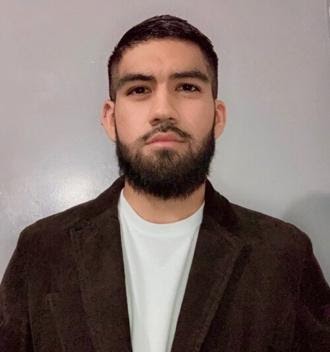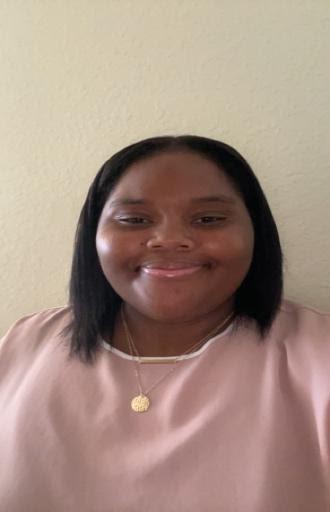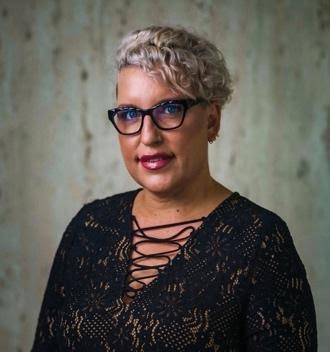 Kristie Wright Willis, MAcc, CRA
Department Clinical Research Manager
Dr. Jain's lab