Hasan Zaki, PhD, receives his first R01 grant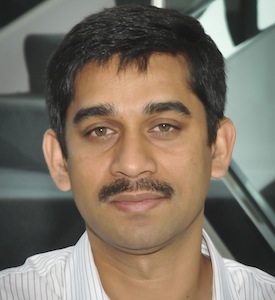 Hasan Zaki, PhD, has received his first R01 grant
The National Institute of Diabetes and Digestive and Kidney Diseases (NIDDK) has awarded Hasan Zaki, Ph.D., his first R01 grant. The $1,947,794 award will allow Dr. Zaki to study The Inflammasome in the Regulation of Intestinal Glucose Homeostasis, Microbiota and Inflammation over the next four years..
Human inflammatory bowel diseases (IBD), comprised of ulcerative colitis and Crohn's disease, constitute a major health problem in developed countries. While precise etiology is not clearly defined, genetic predisposition, altered gut microbiota, and Western diet are risk factors for IBD. However, how these factors are coordinated in inducing and triggering IBD is poorly understood. Thus, despite advances in understanding the genetic basis, effective IBD treatment is not available. Recent studies suggest an association of IBD with obesity, supporting fat and sugar-rich Western diet as a trigger for IBD. However, the association of dietary sugar with colitis remains poorly understood.
Inflammatory responses in the gut are initiated with the recognition of pathogens or pathogen-associated molecular patterns. The inflammasome, a multi-protein complex, is an innate immune component involved in the regulation of intestinal inflammation and it contributes to intestinal homeostasis. However, the precise mechanism through which the inflammasome contributes to protection against colitis remains unclear. Based on his earlier research, Dr. Zaki hypothesizes that the inflammasome maintains intestinal glucose homeostasis via regulation of selective glucose transporters in intestinal epithelial cells, and inflammasome dysfunction leads to glucose accumulation in the gut triggering colitis via modulation of gut microbiota. Overall, this study seeks establish a role for dietary simple sugar glucose in colitis pathogenesis, and reveal a novel immune mechanism for maintaining glucose homeostasis in the gut. The data obtained from this study will guide diet recommendations for IBD patients and lead to developing novel IBD treatments targeting the inflammasome or its downstream signaling pathways involved in glucose transport.
Research reported in this publication was supported by the National Institute Of Diabetes And Digestive And Kidney Diseases of the National Institutes of Health under Award Number R01DK125352. The content is solely the responsibility of the authors and does not necessarily represent the official views of the National Institutes of Health.
NIDDK is part of the National Institutes of Health (NIH), the nation's medical research agency. The mission of the NIDDK is to conduct and support medical research and research training and to disseminate science-based information on diabetes and other endocrine and metabolic diseases; digestive diseases, nutritional disorders, and obesity; and kidney, urologic, and hematologic diseases, to improve people's health and quality of life. Like the rest of the NIH, NIDDK receives federal funding from congressional appropriations.
Award Details
Title: The Inflammasome in the Regulation of Intestinal Glucose Homeostasis, Microbiota and Inflammation
Project period: 4 years (03/09/2021-02/28/2025)
Award Amount: $1,947,794