Dr. Peter Ly joins the Pathology faculty as an Assistant Professor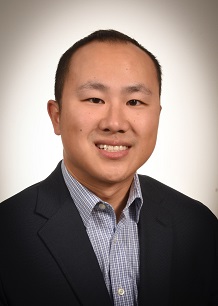 We are pleased to announce that Peter Ly, Ph.D. has joined the Department of Pathology as an Assistant Professor on February 1, 2019. Dr. Ly was recruited from the Ludwig Institute of Cancer Research and University of California San Diego, where he was a postdoctoral fellow with Don Cleveland in the Department of Cellular and Molecular Medicine. He is the recipient of a CPRIT Recruitment of First-Time, Tenure-Track Faculty Member Award.
Dr. Ly's research group will focus on understanding how cancer cells acquire complex genomic rearrangements. His postdoctoral efforts helped elucidate how mitotic errors contribute to genome instability by driving a diverse spectrum of chromosomal alterations. His laboratory now seeks to leverage sophisticated cell biological approaches to investigate important questions in cancer genetics. More information about his research program can be found here.
His office is located in NB6.404 and his laboratory is located in NB7.112. Please join us in welcoming Dr. Ly to our department.