2018 Society of Cardiovascular Pathology Young Investigators Award
2018 Society of Cardiovascular Pathology Young Investigators Award to Carolyn Glass M.D., Ph.D.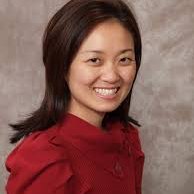 The award was based on the best presented abstract in the area of cardiovascular pathology at the 2018 USCAP meeting in Vancouver, BC. The platform presentation was entitled "CD68/CD31 Immunohistochemistry Double Stain Demonstrates Increased Accuracy in Diagnosing Antibody-Mediated Rejection (AMR) in Cardiac Transplant Patients."
Cardiac transplant surgeons and cardiologists heavily rely on the pathologist's diagnosis of pathologic AMR in endomyocardial biopsies to make critical management decisions regarding rejection treatment. The project addressed the diagnostic challenge of identifying the intravascular location of macrophages by routine histology and highlights the use of double labeling with an endothelial (CD31) and histiocytic marker (CD68) to improve diagnostic accuracy of the morphologic and immunochemical components of pathologic AMR. Furthermore, the variation in the pathological workup for AMR among ten high volume cardiac transplant centers (including UT Southwestern) was addressed with a plan to work toward a refined, collaborative consensus.
The project was completed under the mentorship of Dr. Jose Torrealba. Co-authors included Drs. Yasmeen Butt and Tunc Gokaslan from the Division of Thoracic Pathology.