Chan Zuckerberg Science Initiative Award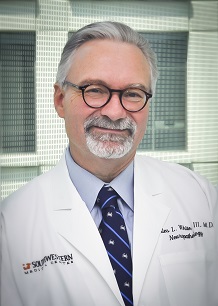 Dr. Charles White has received one of 9 Collaborative Science Award grants in a national competition funded by the Chan Zuckerberg Initiative Neurodegeneration Challenge Network. The $1.05 million grant will fund research into the structural basis of protein pathology in tauopathies, which are disorders that include Alzheimer disease, frontotemporal dementia, and some forms of Parkinson disease. White's collaborators on this project are Marc Diamond, MD, Professor of Neurology and Neurotherapeutics and Director of the Center for Alzheimer's and Neurodegenerative Diseases, and Lukasz Joachimiak, PhD, Assistant Professor of Biochemistry. White is Professor of Pathology and holds the Nancy R. McCune Distinguished Chair in Alzheimer Disease Research, and also directs the Winspear Family Center for Research on the Neuropathology of Alzheimer Disease.
To read more about the Chan Zuckerberg initiative please visit: Chan Zuckerberg initiative.