UTSW Prominently Represented at AANP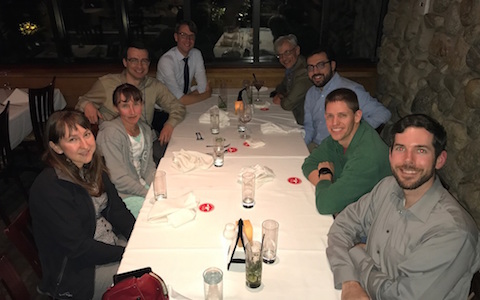 Many past, present, and future UT Southwestern neuropathologists attended the recent 93rd annual American Association of Neuropathologists. Current fellow Tim Richardson had three poster presentations and won a travel award. Current fellow Jamie Walker also attended. Past fellow Travis Danielsen, and future fellows Paul Yell and Rati Chkheidze made platform presentations, and future fellow Elena Daoud and current pediatric pathology fellow Natalie Ellington also presented posters.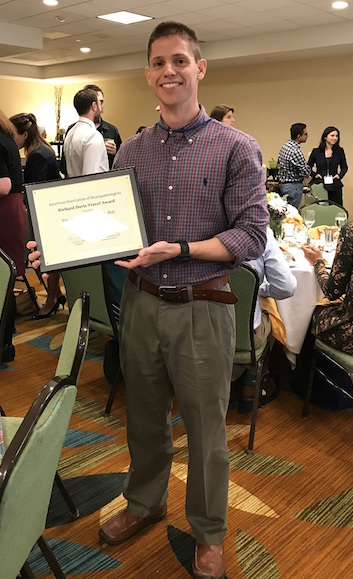 Current UT Southwestern faculty in attendance included Drs. Charles White (past president), Kimmo Hatanpaa, Chunyu (Hunter) Cai, and Veena Rajaram. Several former UT Southwestern neuropathology trainees were also in attendance, including Ross Reichard (Mayo Clinic; vice president-elect), Qinwen Mao (Northwestern), Ravi Raghavan, and Jeremy Deisch (Loma Linda), Patrick Malafronte (Walter Reed), and Mary Beth Vono (THR Fort Worth). Dr. Charles Eberhart (Johns Hopkins; UT Southwestern MSTP graduate) also attended, and Dr. Arie Perry (UCSF; UT Southwestern Medical School graduate and former Pathology resident) presided over the meeting, which was held in Orange County, California, June 7-11.