Ram Mani, Ph.D., lead author of publication on inflammation and prostate cancer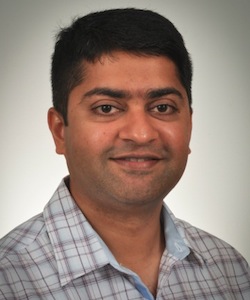 Ram Mani, Ph.D., Assistant Professor of Pathology, is the lead author of a Cell Reports paper (December 6, 2016) demonstrating a key role for inflammation in the genesis of prostate cancer. Mani et al show that inflammation promotes oxidative stress leading to the formation of DNA breaks resulting in TMPRSS2-ERG gene fusions.
Approximately 50 percent of prostate cancers are associated with TMPRSS2-ERG gene fusions, suggesting this mechanism is commonly involved and likely leads to the development of prostate cancer.