Drs. Zheng and Lea Were Keynote Speakers
UT Southwestern faculty members Wenxin Zheng, M.D., and Jayanthi Lea, M.D., were keynote speakers at the second annual International Gynecologic Oncology Symposium, which was held in Zhengzhou City, Henan Province, China. The other keynote speakers were Dr. Chris Crum (Harvard) and Dr. Jerome Belinson (Cleveland Clinic). There were approximately 600 physicians attending the meeting, which was covered nationally in China by multiple media outlets.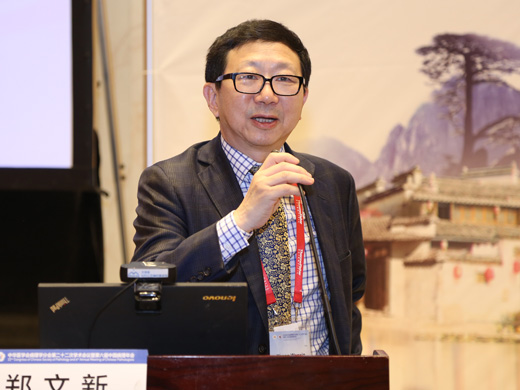 Dr. Zheng, Professor of Pathology and Obstetrics and Gynecology at UTSW, chaired the first day's morning session. His presentation focused on cervical cancer screening in China. He pointed out that the growing incidence of disease and China's socio-economic size and diversity will require a unique approach from that used in the U.S. or Europe. The content of his presentation was published in the Chinese Journal of Obstetrics and Gynecology, the most influential official journal in China for this topic.