Charles Timmons M.D., Ph.D. elected to serve as President of the Society for Pediatric Pathology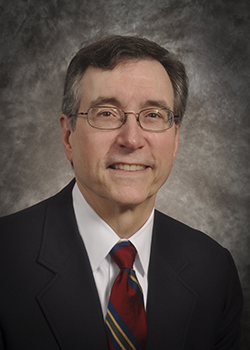 The Society for Pediatric Pathology has elected Dr. Charles Timmons M.D., Ph.D., Professor of Pathology at UT Southwestern Medical Center to serve as their President-Elect for 2018-2019 and as their President for 2019-2020.
The Society for Pediatric Pathology, founded in 1965, is an educational and scientific organization of physicians and scientists who share a common interest in pediatric and perinatal pathology. Over 700 members of the Society practice in more than 60 Children's Hospitals, Community Hospitals and University Hospitals of the United States, Canada and throughout the world. The aim of the Society is to foster research, education, and practice as they pertain to pediatric pathology along with providing a forum for discourse among its members. The Society sponsors the journal, Pediatric and Developmental Pathology, along with two educational and scientific meetings each year, an on-line program of case-based slide challenges, and an active listserv.