Mingyi Chen joins the Hematopathology faculty team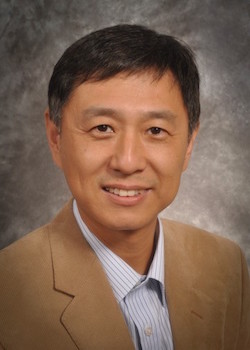 We are pleased to announce that Mingyi Chen, M.D., Ph.D., Associate Professor, became a new member of our Hematopathology faculty team on October 1, 2016. Dr. Chen comes to us from the University of California, Davis, Medical Center in Sacramento, California, where he was an Associate Professor, Department of Pathology and Laboratory Medicine.
His research interests include Hematopathology – lymphoma and leukemia flow cytometry.
His office is located at the BioCenter EB3.234A. You can reach him at 214-648-4791 and by email. mingyi.chen@utsouthwestern.edu
Please join us in welcoming Dr. Chen to our department.