Jennifer Kasten, M.D., wins 2016 Resident Recruitment Award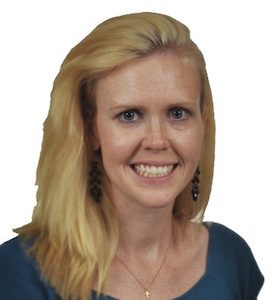 Jennifer Kasten, M.D., a third-year pathology resident from UT Southwestern, has been recognized by the Society for Pediatric Pathology (SPP) as the winner of the SPP's 2016 Resident Recruitment Award.
The award is based on a national competition in which a resident selects and reviews the significance of a research article in the field of pediatric pathology.
One award was given to the best submission drawn from residency programs across the country and included paid travel and lodging for the SPP's Fall meeting in Honolulu, Hawaii, October 7-9, where Dr. Kasten's review was displayed as a poster and where she was honored at a private lunch with SPP leaders and prominent pediatric pathologists.
The paper reviewed by Dr. Kasten was "A Prospective Study of Sudden Cardiac Death among Children and Young Adults," from the New England Journal of Medicine, 2016 Jun 23;374(25):2441-52, by Bagnall RD, Weintraub RG, Semsarian C et al.