Dr. Fu and colleagues publish paper in the journal Cancer Cell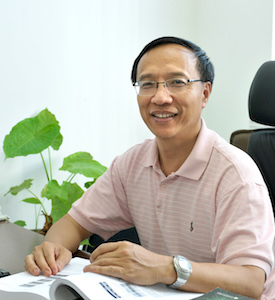 Immune checkpoint blockade therapies (anti-PD-1, anti-PDL1) fail to induce responses in the majority of cancer patients. In this paper, the Fu lab demonstrates that sufficient T cell infiltration in tumor tissues is a prerequisite for response to PD·L1 blockade. Targeting tumors with tumor necrosis factor superfamily member LIGHT activates lymphotoxin β-receptor signaling, leading to the production of chemokines that recruit massive numbers of T cells.
Furthermore, targeting non-T cell-inflamed tumor tissues by antibody-guided LIGHT creates a T cell-Inflamed microenvironment and overcomes tumor resistance to checkpoint blockade. The data indicate that targeting LIGHT might be a potent strategy to Increase the responses to checkpoint blockades and other immunotherapies in non-T cell-inflamed tumors.