Daniel Dang selected as Platform Presenter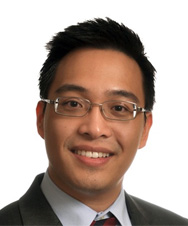 Daniel Dang, M.D., a Fellow in Gastrointestinal and Liver Pathology, has been selected as a Platform Presenter at the 96th Annual Meeting of the Texas Society of Pathologists, which will be held in Bastrop, Texas, on January 20-22, 2017.
Dr. Dang is the lead author of the presentation titled "Ambiguous Adenoma Reporting Leads to Worse Patient Outcomes," which he co-authored with Suntrea Hammer, M.D., Assistant Professor of Pathology at UT Southwestern. His presentation will be held from 9 to 10:15 a.m. on January 22, 2017.