Dr. Yang-Xin Fu joins the Pathology faculty
We are pleased to announce that Yang-Xin Fu, M.D., Ph.D., has joined the Department of Pathology. Dr. Fu is an internationally renowned cancer immunologist who has pioneered novel immunotherapeutic approaches against cancer including methods to potentiate conventional cancer treatments.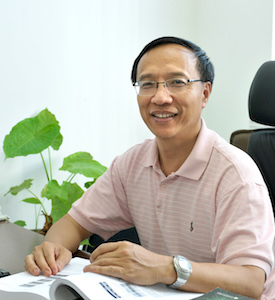 Dr. Fu was recruited from the University of Chicago Pritzker School of Medicine, where he was the Fanny L. Pritzker Professor in the Department of Pathology.
We congratulate Dr. Fu on the recognition of his accomplishments through a CPRIT Recruitment of Established Investigators Award, which was recently announced.
His research laboratory is located in ND6, around the corner from our current laboratory space in NB6. We extend a warm welcome to Dr. Fu and the members of his laboratory.