Patrie Lab receives multiple grants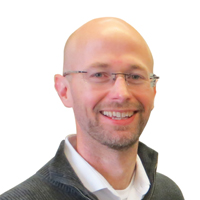 Congratulations to Steven Patrie, Ph.D., Assistant Professor of Pathology, and his team for being awarded multiple research grants.
A multi-disciplinary team directed by Steven M. Patrie, Ph.D., has received a $100,000 grant from the UT System Neuroscience Institute for Neuroscience and Neuro-technology research.
In 2014, UT Board of Regents authorized the UT BRAIN initiative that funds a virtual UT System Neuroscience and Neuro-technology Research Institute to promote trans-disciplinary, multi-institutional research projects focused on neuroscience and neuro-technology. The goal is to transform the fields of imaging, neuro-computation, and molecular mapping; to develop neuro-devices; and basic/translational/clinical investigations into intractable neurological diseases.
Steven M. Patrie, Ph.D., has received a $165,000 grant from the Darrell K. Royal Research Fund Foundation for Alzheimer's Disease.
The Darrell K. Royal Foundation for Alzheimer's Disease created by the former football coach and Athletic Director at The University of Texas at Austin has focused its philanthropic efforts on children in need, struggling artists and recently, people across the country impacted by Alzheimer's disease (AD).
Beginning in the Fall 2015, this three-year grant will fund state-of-the-art proteomics technology created by Dr. Patrie. The technologies will use mass spectrometry to characterize a subset of proteins to determine whether disease relevant modifications can be detected at early stages, before clinical symptoms are observed.