Dr. Luu receives 2014 AACC Outstanding Speaker Award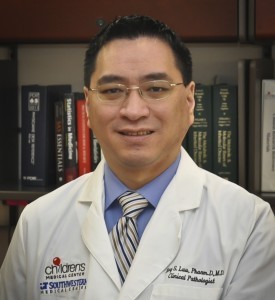 The American Association of Clinical Chemistry is pleased to honor Hung Luu, M.D., with an AACC's Outstanding Speaker Award for 2014. This award recognizes achievement in earning a speaker evaluation rating of 4.5 or higher during a 2014 continuing education activity accredited by AACC.
Enhancing laboratory value for physicians and patients
AACC's recognition of achievement includes a Certificate and appears on the AACC OSA Recipients webpage.
Congratulations, Dr. Luu!