Dr. Ibrahim Hashim receives Centers for Disease Control grant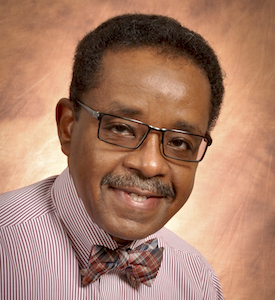 Dr. Ibrahim Hashim, professor and holder of the A.J. Gill Professorship of Pathology, has received a grant from the Centers for Disease Control and Prevention. This $410,500, two-year grant will support research to reduce the rate of hemolysis in blood samples received from patients presenting to emergency departments.
Hemolysis causes interferences and makes patient samples unsuitable for a number of critical laboratory measurements such potassium and cardiac troponin. Additionally, a hemolyzed sample requires repeated phlebotomy with associated treatment delays, blood loss, and reduced patient and provider satisfaction.
Dr. Hashim and his study team will identify patients at risk of hemolysis and help institute preventive measures. The work will be performed at both Parkland Memorial Hospital and Clements University Hospital emergency departments. The outcome of this study will facilitate both accurate and timely testing, and will provide valuable information for other healthcare institutions worldwide.