Butt earns top award for presentation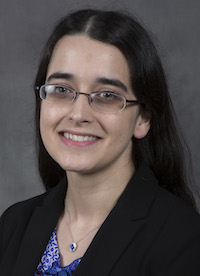 Yasmeen Butt, M.D, won first place for a presentation at the Texas Society of Pathologists Conference on January 25, 2015, in San Antonio.
Her presentation in the platform competition was titled, "Routine sentinel lymph node biopsy in prophylactic mastectomy: Experience at an academic medical center." She was one of four authors of the paper.
Dr. Butt, a PGY-2 resident, won a $325 certificate.