Yates receives THSNA Award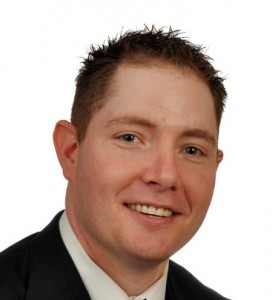 Sean Yates, M.D., a third-year resident in Pathology, has received the Society for Thrombosis and Hemostasis Summit of North America Travel (THSNA) Award.
THSNA Abstract Travel Awards are designed to promote clinical and basic research by young investigators. Awards are presented for meritorious abstracts. The award includes up to $1,000 toward travel and lodging costs to attend the conference plus complimentary conference registration for first authors of award-winning abstracts. Accepted abstracts will be published in the American Journal of Hematology
In addition, he has accepted an invitation to give an oral presentation regarding his abstract entitled, "Correlation between commercial rivaroxaban assay and other routine coagulation studies."
THSNA host healthcare professionals and coagulation scientists who are committed to the diagnosis, management, and improved understanding of thrombotic and bleeding disorders.