Ram Mani - New Research Faculty Member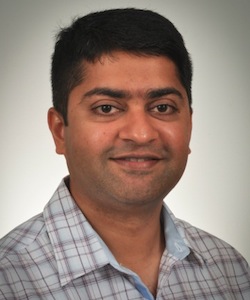 We would like to welcome Ram Mani as a new research faculty member. Ram works on prostate cancer, with a focus on the genetic and epigenetic driver events (particularly chromosomal fusions) that promote tumor carcinogenesis.
He came from the University of Michigan, where he was a postdoctoral fellow in the laboratory of Arul Chinnaiyan, one of the leading laboratories in prostate cancer (i.e. where the TMPRSS2/ERG fusion was discovered).
Ram is a member of the Simmons Cancer Center and has a joint appointment with the Department of Urology.