Lyssiotis to speak at Pathology Seminar Series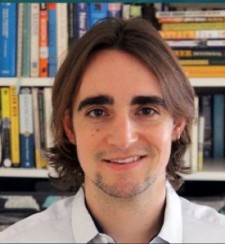 Costas A. Lyssiotis, Ph.D., will speak on "Defining metabolic vulnerabilities in pancreatic cancer," Tuesday, November 18, 2014. The lecture is scheduled for 4 p.m. in room NB6.132.
Dr. Lyssiotis is a postdoctoral fellow in the Department of Medicine at Weill Cornell Medical College in New York, NY.