Lab's study featured in publication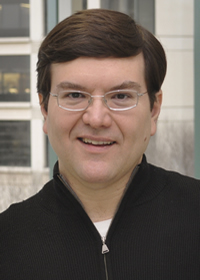 The Journal of Clinical Investigation recently featured a manuscript by the research lab of Diego Castrillon, M.D., Ph.D., Associate Professor of Pathology.
The study, PAX7 expression defines germline stem cells in the adult testis, found that rare stem cells in testis that produce the biomarker PAX7 help give rise to new sperm cells, which may hold a key to restoring fertility. If the findings from mouse studies hold true for humans, it could lead to new strategies to restore or protect fertility in men who are undergoing cancer treatment.