Wilson awarded grant to study critically ill newborn infants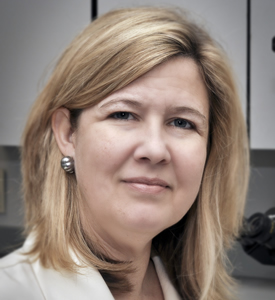 Kathleen S. Wilson, M.D., Professor in the Department of Pathology and the Eugene McDermott Center for Human Growth and Development, has been awarded a grant by the Commercial Real Estate Women (CREW) of Dallas to evaluate critically ill newborn infants with congenital anomalies by cytogenomic microarray analysis.

The goals of the study include elucidating the etiology of the newborns' medical conditions to assist in patient management decisions, providing clinically relevant prognostic information, and the development of screening tests for carrier status for the parents and other family members who may also be at risk.

Dr. Wilson also intends that the study be viewed as a unique model nationally for other such personalized medicine collaborations between academic and private sector groups; for the provision of clinical genetic diagnostic testing for patient care.