Nassem Uddin, M.D., returns to Pathology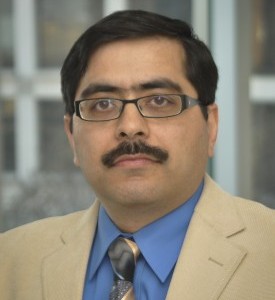 Naseem Uddin, M.D., received his medical degree from Karachi Medical and Dental College in Karachi, Pakistan. He then joined the combined AP/CP residency program in the Department of Pathology at UT Southwestern Medical Center and subsequently finished a pediatric pathology fellowship at Children's Medical Center. Dr. Uddin pursued clinical cytogenetics training at UTSW and at the University of Utah/ARUP laboratories in Salt Lake City.
After completion of training he joined Saint Louis University School of Medicine as an Assistant Professor. At SLU he practiced as a pediatric pathologist and clinical cytogeneticist. He also directed the hematology laboratory at Cardinal Glennon Children's Medical Center and was the Associate Fellowship Director of the ACGME-accredited Pediatric Pathology Fellowship Program at SLU/Cardinal Glennon Children's Medical Center.
Dr. Uddin is excited to return to UTSW and rejoin the Department of Pathology, his founding postgraduate training institution. Dr. Uddin's academic interests include pediatric oncologic pathology, placental pathology, cancer cytogenetics, and genomic microarray technology. We are delighted to have him back.