American Association of Neuropathologists Annual Meeting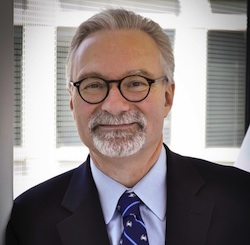 Charles L. White, III, M.D., Professor of Pathology, will preside over the upcoming 89th annual meeting of the American Association of Neuropathologists in Charleston, S.C., June 20-23, 2013.
The meeting will culminate with a Presidential Symposium entitled, "Seeing differently: digital and quantitative neuropathology," and will include a lecture by Dr. White on "Quantitative neuropathology: History and opportunities."
The four-day meeting is the only national society meeting dedicated solely to neuropathology topics. It is attended by practicing neuropathologists, neuropathology trainees, and other neuroscientists from North America, Europe, Asia, and Australia.