Pathology bids farewell to Dr. Karandikar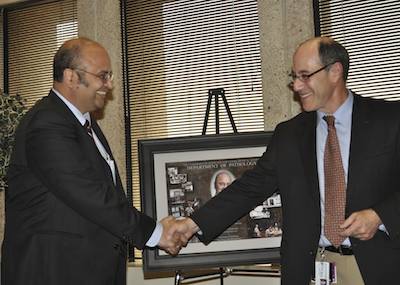 It is with great pride but considerable sadness that we say goodbye to Nitin Karandikar, M.D., Ph.D., Vice Chair of Pathology.

He departs for the University of Iowa, to head the Department of Pathology. Dr. Karandikar leaves behind a legacy of success and myriad of friends. We all wish him great success in this new endeavor.