M. Qasim Ansari, M.D., named Chair of Diagnostic Immunology Committee for CSA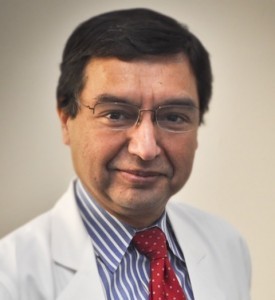 The Council on Scientific Affairs has selected Qasim Ansari, M.D., as its next Chair of the Diagnostic Immunology Resource Committee. The DIRC serves, in collaboration with other College of American Pathologists (CAP) scientific committees, as the expert scientific and educational resource of the CAP in diagnostic Immunology and Flow Cytometry.
This Committee focuses on supporting educational products under the discipline as well as developing educational products that provide formal CME credit. It also supports the ongoing CAP Laboratory Accreditation Program and works with the appropriate agencies in consensus and reimbursement issues for flow cytometry.
In this four-year term, Dr. Ansari will represent the Committee at the semi-annual CSA meetings. Dr. Ansari will have the opportunity to network with experts in the field and to represent the CAP and UTSW at intersociety venues.