Charles Timmons, M.D., Ph.D., receives Presidential Service Award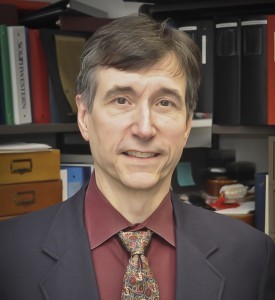 At the spring meeting of the Society for Pediatric Pathology, Charles Timmons, M.D., Ph.D., received a Presidential Service Award for his work as the Chair of the Society's Fellowship Committee.

Dr. Timmons was also elected to serve on the executive council for the Society. The Society for Pediatric Pathology, founded in 1965, is an educational and scientific organization of physicians and scientists who share a common interest in this vital field. More than 500 members of the Society practice in more than 60 children's and university hospitals in the United States, Canada, and the world. It is the aim of the Society to foster research, education, and practice as they pertain to pediatric pathology, and to provide a forum for discourse among its members.

Dr. Timmons is a Professor of Pathology and Director of Resident Training at UT Southwestern. He practices at Children's Medical Center Dallas.
Timmons Elected Secretary of the Program Directors Section of APC
In other news, Dr. Timmons has been elected to serve as secretary and councilor ex officio for the Program Directors Section of the Association of Pathology Chairs (secretary-elect for 2012–2014 and secretary for 2014–2016. The Association of Pathology Chairs (APC) serves as the voice of academic Pathology. The APC exists to provide leadership and advocacy for the dynamic discipline of Pathology and to enable academic departments to meet the demands of their three missions - medical education, research, and practice. It also provides education, training, information resources, and networking opportunities for chairs, residency program directors (through PRODS), medical student educators (through UMEDS), department administrators (through PDAS), and graduate program coordinators (through GMEAS).