Malter receives NIHLB funding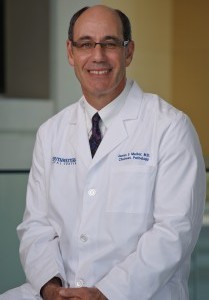 James S. Malter, M.D., and two principal investigators from the University of Wisconsin have received funding from the NIHLB for their ongoing collaborative research into the molecular mechanisms of airway scarring in chronic asthma.
Dr. Malter's project focuses on the role of Pin1, a cis-trans peptidyl isomerase, in TGF-beta mediated signaling. This Program Project Grant (PPG) was renewed for five additional years, providing $356,325 annually to the Malter Lab.
Dr. Malter is Professor and Chair of the Department of Pathology.