Pathology welcomes Erik Knudsen, Ph.D.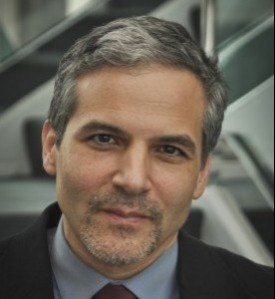 Erik Knudsen, Ph.D., is an established and highly successful investigator who has joined the faculty as Professor of Pathology.
After training at UCSD and serving five years as a faculty member at the University of Cincinnati, Dr. Knudsen joined Thomas Jefferson University, advancing to Professor of Cancer Biology in 2007. He served as Deputy Director for Basic Research at the Kimmel Cancer Center and Vice Chair for Academic Affairs in the Department of Cell Biology.
His research focuses on cell cycle regulation and the functional role of the Rb protein. Of late, he has become increasingly translational, teaming with Agnes Witkiewicz, M.D., to identify novel biomarkers informative for the prognosis of breast cancer.
He is the author and co-author of 108 papers, serves on multiple editorial boards, and is currently funded as PI on three NIH–R01s.