Adam Hoffhines appointed to DPA Board of Directors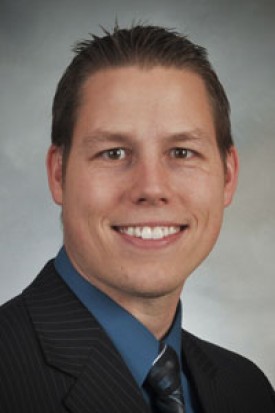 Adam Hoffhines has been appointed to serve a one-year term on the Digital Pathology Association's (DPA) Board of Directors beginning on January 1, 2013. His involvement will include attending in-person meetings, including a meeting in conjunction with the USCAP meeting in March and the Pathology Visions Conference in September.
The DPA was founded in 2009 as a collaborative venture between practicing pathologists, researchers, and the digital pathology technology industry with the goals of supporting digital pathology education initiatives, defining best practices, influencing standards and interfaces, and organizing an annual conference that addresses the diverse needs within the industry.
The stated mission of the DPA is, "To facilitate education and awareness of digital pathology applications in healthcare and life sciences." Members of the DPA are encouraged to share best practices and promote the use of technology among colleagues in order to demonstrate efficiencies and awareness that will ultimately benefit patient care.
Adam Hoffhines is a PGY-3 AP/CP pathology resident at UT Southwestern Medical Center.